I know, you're probably gonna be like "this is getting really repetitive Ari", and I'm #SorryNotSorry if it is because holy. fucking. gawd, today I bring you LH freaking Cosway!!!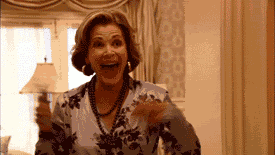 OK, let me just briefly tell you why having Lorraine here gets me so excited- you see I was 15 when I first read a book by her, and I. Fell. In. Love. Because Lorraine's writing reaches out of the pages of the book and drags you inside kicking and screaming, and you don't even notice when an entire week has passed and you're re-reading her series for the 7th time in the last 10 days. That is how crazy this woman drives me with her stories. There is literally not one book of hers that I did not absolutely adore, and I have read all of them.
So yeah, I HAD to have her here because let's face it.. how could I have all my favorite authors here without having my second most dearest one?
Exactly I couldn't.
So here she is, with her poem inspired by what Emma left her.. let's get on with it.