As it so happens, a couple of months ago, I came across this really crazy good blurb on Facebook, and I have to say I was hooked before I'd even read a single word of the book. But boy oh boy, when I finally got my hands on it, I have to tell you, I was mind=fucked, because not only did I absolutely adore the story, but the writing was easily some of the best I'd ever read.
Enter Anne Malcom.
Before Birds of Paradise, I hadn't read a single book of her's, and really, if she's a new to you author, then I highly recommend you pick any of her books and start ASAP. Where was I? Yes, yes- how I roped Anne into doing this. See I was so mindblown after BOP that I did what every reader ever does- I stalked.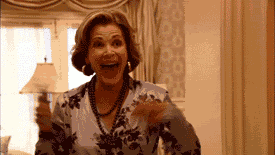 And somehow instead of getting me convicted, I was able to convince Anne that doing an interview with me would be a good idea because.. duh..
And so it began. And after about two months I'm finally here with her answers, and I hope you stay around because they're frigging awesome. Eekk!! I am just so excited to have her here on the blog!!!
There's a bonus question at the end of the interview, and honestly, I want to know what your answer to that is too. Let me know!
Anne Malcom
Anne Malcom has been an avid reader since before she can remember, her mother responsible for her book addiction. It started with magical journeys into the world of Hogwarts and Middle Earth, then as she grew up her reading tastes grew with her. Her obsession with books and romance novels in particular gave Anne the opportunity to find another passion, writing. Finding writing about alpha males and happily ever afters more fun than reading about them, Anne is not about to stop any time soon.
Raised in small town New Zealand, Anne had a truly special childhood, growing up in one of the most beautiful countries in the world. She has backpacked across Europe, ridden camels in the Sahara, eaten her way through Italy, and had all sorts of crazy adventures. For now, she's back at home in New Zealand and quite happy. But who knows when the travel bug will bite her again.