About this book:
In a famine-stricken village on a dusty yellow plain, two children are given two fates. A boy, greatness. A girl, nothingness…
In 1345, China lies under harsh Mongol rule. For the starving peasants of the Central Plains, greatness is something found only in stories. When the Zhu family's eighth-born son, Zhu Chongba, is given a fate of greatness, everyone is mystified as to how it will come to pass. The fate of nothingness received by the family's clever and capable second daughter, on the other hand, is only as expected.
When a bandit attack orphans the two children, though, it is Zhu Chongba who succumbs to despair and dies. Desperate to escape her own fated death, the girl uses her brother's identity to enter a monastery as a young male novice. There, propelled by her burning desire to survive, Zhu learns she is capable of doing whatever it takes, no matter how callous, to stay hidden from her fate.
After her sanctuary is destroyed for supporting the rebellion against Mongol rule, Zhu is flung back onto a collision course with her lethal fate. Her one chance of escape is to claim another future altogether: her brother's abandoned greatness. Searching for a path to power, Zhu joins the rebellion—only to find it under existential threat from the Mongols' most feared general: an enslaved eunuch whose beautiful female face conceals a heart as merciless as jade and ice.
For a monk with no martial skills, the front line of a war's losing side is a bad place to be. And worse yet, Heaven is watching for any sign that Zhu might not be the true owner of the fate she has been audacious enough to claim…
Release Date: 20th July, 2021.

What I think?
THIS. BOOK. 
Do you have any idea how ridiculous I feel now that I have read this book almost half a year before it is set to release? Like what the actual fuck am I supposed to say in this review that won't ruin this book in it's entirety? I want to DISCUSS! And I CAN'T! I'm feeling miserable o(〒﹏〒)o
Is there a discord/twitter group for people recovering from SWBTS? Can someone add me? Pweease? [Insert shameless self-plug: I am on twitter at @faeorphysict]
Anyways, if you are someone who has not read this book, and have somehow missed those big-ass stars, and have not yet comprehended the context of my unsolicited ranting up there, then let me just make this clear here and now—
I FUCKING LOVE THIS BOOK. Like I will die, and turn into a ghost and go full on Kayako if I'm not given the next novel the moment it comes out—that is the level of dedication I have for this story.
And Shelley P Chan is my new favorite author! (๑˃ᴗ˂)ﻭ Because no shit, this is one of the best debut novels I've read in freaking years, and she is one helluva author to look out for. 
It took me ages to finish the book, because- and it really wasn't the Chan's fault– but the ARC copy that I was given was so terribly formatted, and I was unable to reach to the publishers, and reading it for any prolonged period of time was very difficult regardless of how much I was enjoying it. So it took me almost a week, and surprisingly that gave me a lot of time to think about the plot—that I cannot discuss with anyone—in the breaks. Which makes me think that maybe I should try reading slowly sometimes. Huh.
Anyways. I am getting awfully sidetracked here. I'll stop. Or at the very least I'll try.
She knew that whatever happened here, it wouldn't be him acting upon her, but each of them acting upon the other. 
Set in 14th century China, the story is told from a third-person POV, and has two protagonists who play the two faces of the coin to each other. On one side we have Zhu Yuanzhang, a girl living the life meant for her dead brother Zhu Chongba, who was destined to the fate to greatness; and on the other side we have General Ouyang, the eunuch general of the army of the kingdom of Great Yuan.
And because I am terrified of saying anything more pertaining to the plot lest I spoil it for you, I will just give you the reasons as to why you should read this novel the moment you get your grabby 'lil hands on it:
• This whole novel is a fantastic study in gender dysphoria, with a huge emphasis on the toxicity of preordained gender identities, the supposed rules that govern them, and the roles that are enforced on people because of it; and Chan handled the topic as delicately as it should be without sacrificing the brutality of the story. 
• Both the protagonists are complex antiheroes, who you really can't help but pass on the gasoline and matchstick to when they're feeling like committing arson.
• The central couple of the novel are sapphic, so if you're anything like me, whose heart starts freaking singing hallelujah at the first glimpse of the smallest girl on girl action on page, then you're going to want to read this because even though romance is not the primary subject of the story— actually it's almost less than 1% of the entire story if I am to be honest— enough of it is still there for you to enjoy the hell out of it. 
• The angst is off the charts. Just when you think the hard parts have come to an end, another wave comes rolling in, and you're dragged in again. I mean there was this scene towards the end, where someone had a sword in someone's chest, and I was crying, because that was the cruelest thing I'd read in all of this year. If you read SWBTS and tell me you did not cry, then you're a liar. 
• Mind blowing ending. I honestly did not see that coming. And I usually see a lot of things coming: it's like my superpower that ruins the reading experience for me, which failed me so grandly with this book that I was almost left winded. Or maybe that was just the ending. I can't say. Either one is fantastic.
• Chan's writing was absolutely brilliant. It grabs at you from the very first page and compels you deeper and deeper into the gorgeously savage landscape of Ancient China in all it's war-laden glory. 
Ugh, I breezed through the last 40% of the book, and when the page stopped turning, I honestly thought that my phone was broken, because where was the rest of the story?! And then the cliff-hanger hit me, and I promptly fell of the edge. It was not in the least graceful. I may or may not have spammed Chan on twitter, and she was very nice to not report me to the powers that be. 
And during my attempts at endearing myself to her with my incessant nonsense, I found out that the sequel to She Who Became the Sun is ETA at around July, 2022 (not yet confirmed, but this is about the tentative timeline and that is at the very least something), which is honestly way too long from now, but it does provide me with plenty of time to sit and brood over this story.
Another fantastically interesting thing that I found out during my unsolicited twitter sleuthing, was that there were a lot of idioms in the book that are derived from Mandarin, which I totally missed because I am, if you did not know, indeed an Indian, and apparently they were hilarious to those who understood them, so be on the look-out for those when you read the novel; and if any of you is someone from the Chinese diaspora who understood them, will you do me a favor and send them my way if you happen to make a list? I will give you candy. ❤ (ɔˆз(ˆ⌣ˆc)
I honestly have so many questions when it comes to the next novel in the Radiant Emperor series, not the least of which are—
What is Shelly going to do next time? Fuck that. What is Zhu going to do? Because she is just more unpredictable than our darling author here, sorry. (ง ื▿ ื)ว
I guess we'll only know next year. Fuck.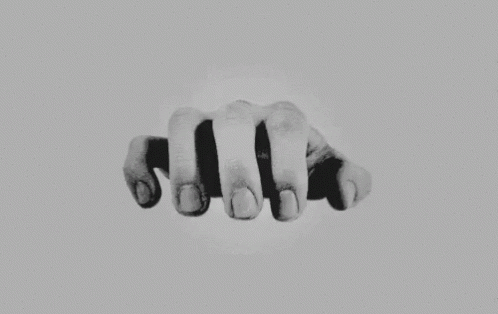 —Get this book—
About the author:
Shelley Parker-Chan is an Asian-Australian former diplomat and international development adviser who spent nearly a decade working on human rights, gender equality and LGBT rights in Southeast Asia. Named after the Romantic poet, she was raised on a steady diet of Greek myths, Arthurian legend and Chinese tales of suffering and tragic romance. Her debut novel She Who Became the Sun owes more than a little to all three. In 2017 she was awarded an Otherwise (Tiptree) Fellowship for a work of speculative narrative that expands our understanding of gender. She currently lives in Melbourne, Australia, with her family.