About this book:
One contract. Two signatures. A marriage of inconvenience.
Gypsy
Lucian West isn't husband material. He's a stiff in a suit. Granted a hot one, but still. He's one of the most hated men in America. An arrogant asshole. A ruthless attorney.
He gets what he wants in the courtroom, and outside of it.
Now, he wants me.
For reasons I can't fathom, he's determined to make me his wife.
He makes it clear he's not above blackmailing me to put a ring on my finger.
The man might be richer than sin with devilish good looks, but hell will freeze over before I ever give my heart to him.
***
Lucian
I don't do love. I don't even do relationships.
But all of that changes when I stumble upon the tragic, beautiful woman confessing her sins in the dark of night.
She' s supposed to be nothing to me. Nothing but a wife. Her smart mouth drives me crazy. Her attitude brings out the beast in me. I want to protect her. I want to bring her to heel. I want to own her pretty lips.
She belongs to me, she just doesn't know it yet.
I've already made her mine in name. Now it's time to claim the rest of her.

Explosive chemistry. Plenty of angst. Packed with emotion and dark themes. Confess is a standalone within the series and has a complete ending.
Performed by: Tracy Marks & Aaron Shedlock
Release Date: 24th September, 2018.
What I think?
WARNING: There are lot of spoilers in this post, because at this point I have entirely stopped giving a fuck about writing sophisticated reviews, and just rant about my current book of choice.
Sometime during this book, I was ruined.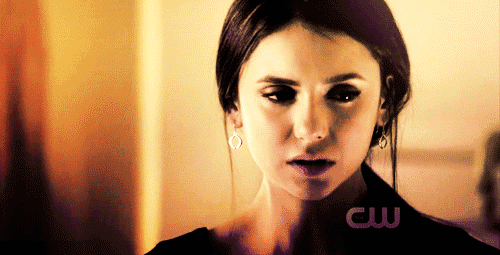 It did shed light to a few things though—
One— I have PTSD from The Girl and Her Ren. There is no other reason for me to start sobbing at the witching hour, because another MC 'died' of lung cancer.
Two— Audiobooks cannot be used as a means to lull myself to sleep. It doesn't work! It just keeps me awake for even longer!
Three— I have officially lost my handle on reality, because at 3 am in the night, I was begging for someone to bring a dead character back to life. Welcome to my world.
I guess that tells you something about this book though 'aight?
Let me start with the obvious: I loved this.
Going into this book, I wasn't sure what it was going to be about, because the synopsis is pretty vague, and I guess that's a good thing. I did half ass through some of the reviews of my GR friends, and they were all raving about this, and I was salivating for that cover, and I just couldn't not read this book.
Twist in the story comes when I realized I just don't have any time to read anything that isn't ARC because I am s-w-a-m-p-e-d with them this month. Yeah, I am majorly screwed ladies. I know.
So I did the next logical thing, and picked up the audiobook, like any sane person. Right?
Nope. I made the wrong decision. And I'll tell ya'll why in a short while.
Anyways, before I officially start the review, I'll just say this and get it out of the way that Tracy and Aaron did a beautiful job narrating this book. Their performance kept me up almost 3 hours into my "bedtime", and I already have such less sleep, that I was completely groggy this week, and it's all on them. This was my first time with both the narrators, and I know I'm going to go back to them again because they did manage to make me cry. About that too.. in some time.
Let's get on then, shall we?
Confess is the story of Gypsy, a con artist, who was, for no apparent reason, blackmailed into marrying one of the most hated men in the country- Lucian.
From the get go, I wasn't sure where this story was going. I mean it started with Lucian trying to rehabilitate and teach Gypsy how to live a productive life, that was taken from her because of her horrifying childhood, and then it moves on to a minor minor plot of a murder mystery that Lucian was working on, to some kinky sex, and both of them coming to terms with intimacy, and then finally the thing that left me a sobbing mess under my pillow at 3 after midnight—
Lung cancer killing one main character, and leaving the other widowed. 
Did anyone just think of Ren and Della? Yeah, me too. Don't blame me for still mourning the love of my life. One just have to say his name and this is me—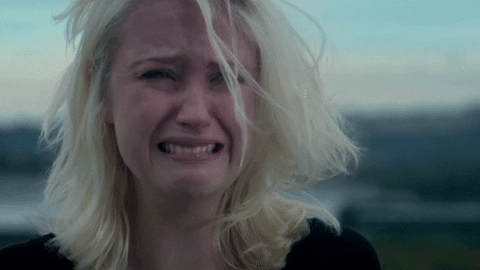 *still can't deal with the fact that he is gone*
What else do I got to say?
I cried. Hell I fucking sobbed, and reason be damned, the fact that this story triggered me was good enough for it to be a winner in my books.
On top of that the way Zavarelli developed Gypsy and Lucian was perfect. We have two broken, and honestly slightly unlikable characters who work to mend the cracks in the other, and learn to not only love their spouse, but also themselves. And we spend 10 hours listening to them go through that, and it's beautifully heartbreaking. Even before the cancer.
"For years, every hour had been grey. I'd lived under a cloud of perpetual rain until she came along, and now my life was filled with color. A storm of passionate red. She was changing the landscape of my life, and I didn't like it."
Gypsy had a very difficult childhood. Abandoned by her mother in the care of her pimp, from a very young age, she had to sell her body to keep her sister, Birdie, safe from the clutches of a monster. When he is dead, and the girls are finally free, Gypsy becomes a con-artist, and uses men to gain the money that she feels is owed to them, because everyone in their lives had failed them.
Enter Lucian.
One of the most hated criminal attorneys in the world, Lucian just doesn't seem to care what everyone else thinks of him, and it's pretty obvious he has some agenda, and it isn't until much later into the story that we even realize what it is.
What initially begins as a relationship where all Lucian wants is to guide Gypsy into becoming a better person, slowly transforms into an extremely strong relationship full of love and respect. #MarriageGoals
The reader already knows from the very start there is something wrong with Lucian, when it comes to his health, and it isn't until we're all invested deeply into the story that we even find out along with Gypsy that it was a form of cancer. Treatable, but he wasn't really treating it, for reasons I'm not going to disclose, because even I'm not that big of an ass.
And I have to tell you, they were really strongly written characters. Zavarelli doesn't hold back in this story. I have read other books by Ashleigh, but none of them have hit me as hard, and made me love the characters as much as Confess has.
Then why not the five whole stars, you ask? I mean it did hit all the marks for my 5 star criteria—
Dark and mysterious plot.
Broken characters.
Made me cry.
And yet, half a star is missing. And the sole reason for that is—
Lucien is alive.
I know, I know, I did say that I was praying that he be alive after he died, and now I'm eating up stars because he is. I never said life was fair. I also never said that I wasn't a hypocritical bitch. But having said that, I have to tell ya, I don't mean Lucien being alive as Lucien being alive.
When I say Lucien is alive, I mean the circumstances that led to him being alive. Or in this case, being declared dead.
Since it's all just semantics at this point anyways.
I know it's too late at this point, but I want to discuss this, and if you haven't read this book then you shouldn't have even read this post, but especially this part. Don't read it.  Because.. spoilers.
Anyways, as the story goes, Lucian refuses treatment, and Gypsy leaves to clear her head, and deal with the fact that her husband wants to die. Two days later when she comes back, she's told that he had died, and his body was cremated because "he doesn't want her to see him like that", and his funerals planned. I mean, yeah that really hasty shit gave me really fishy vibes but then the story just went along for like 6 months I think, where Gypsy is dealing with her grief, and learning to live a life without her soulmate.
And the voila! Lucian is back!
Sure, with a shit ton of accusations, but back he is nonetheless. And like I said, those accusations and his actions make no sense. He thinks Gypsy tried to kill him and so he left, but why then get the treatment? He says he did not want her to be happy with someone else, but dude! YOUR WIFE JUST TRIED TO KILL YOU! Or atleast you think so, but nonetheless, why?!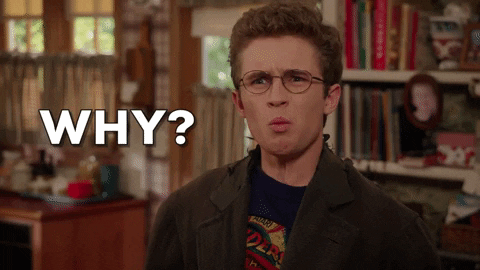 I am so confused about that entire scene, because it just doesn't make sense. Why not confront her 6 months earlier? Why now? And how come NO ONE knew he was alive? Treatment requires a helluva lot of money. Money that had to be taken out of his bank. Bank that would've noticed his transactions. Transactions that would've tipped someone off.
Seriously, this whole scene was so choppily written, it almost ruins the book if you think too much about it. Thoughtless. Utterly thoughtless!
If you've got any ideas about this situation then let me know in the comments down below, because I seriously can't wrap my head around it.
And honestly, other than that really weird part in the story that I discussed above, I really loved it. It was different, broken, and beautiful, and even though I can't really comment on how the writing was (because I need my eyes reading the words to judge how a word fits on my tongue), I loved the narrators performing this book.
This is as close to perfect as most books get with me these days. So just for that—
Bravo!
"Some things are not meant to be known until they happen. You can't change fate, you can only survive it."
—Get this book—
About the author:
A. Zavarelli is a USA Today and Amazon bestselling author.
She likes all things chocolate, books that come with warnings, and putting her characters through hell. Her tales have been known to flirt with darkness and sometimes court it unabashedly altogether. Revenge themes and tortured souls are her favorites to write and this gives her an excuse to watch bizarre and twisted documentaries in her spare time.
She currently lives in the Northwest with her lumberjack and an entire brood of fur babies.