About this book:
The more treacherous the lie…
Ten years ago, Snowy Hollings did the unthinkable: she betrayed the love of her life.
Now, when her family's fortune is decimated overnight, the popular socialite is in for a rude awakening: you reap what you sow.
…the harder the fall.
Mysterious newcomer Blake Lorenz despises everything that Snowy Hollings stands for–and he's determined to destroy her piece by piece.
When all is said and done, this ruthless corporate king will stop at nothing to torment the redheaded beauty.
She had it coming, after all.
And, when he's through, she'll be lucky if there's anything left to ever make whole again.
____
This story contains dark, disturbing subject matter not suitable for those under 18 years of age, including mentions of sexual abuse, child abuse, and eating disorders.
Release Date: 27th February, 2019.
What I think?
I need to write this review now, while all is still fresh because this book..
I am fucking undone by this book. And that ending. We can't forget that cruel cruel ending.
Motherfucking fuck you guys. I've always been a huge fan of Lana Sky's writing, because simply put, she's amazing. Crescendo, the first novel that I'd read by her, is to date, one of my most favorite Dark Romances ever.
Ever.
And you know your girl here is a total whore for dark romances. Which basically in bookish translates to I read a lot lot lot of that genre. Which also means that out of the hundreds of DRs that I have read, for a book and an author to stand out for over two years is exceptional.
Now are you getting what I mean when I say Sky is awesome?
Good.
Because you need to brace yourselves for the one sickening ride people, I promise you this that there are barely any punches pulled in this book.
And that is exactly how I like my Romances after all- all dark and sick and twisted.
Yumm!
"He touches me like I'm a broken, dejected thing. He'll never put me back together again—he doesn't want to. I'm damaged goods, but he'll take what's left."
Snowy Hollings has a secret. One swathed in guilt and heartbreak.
Daughter of the great Hollings clan, Snowy has always, like her brothers, done anything and everything in the name of their family. So when, overnight, they become penniless and destitute, she follows her mantra, and goes to make a bargain with the man that single-handedly ruined them.
One year. Her submission. And at the end half of their lost shares.
Only she doesn't know what's coming to her.
Blake Lorenz is the ghost of a man lost and destroyed to the greed and lies of the Hollings.
Even though, we know nothing about the man Blake was in the past, the present Blake is out for blood. Mainly blood of a very pretty little Miss Hollings. Unendurably cruel in his ways, he wasn't an easy character to get to know, because everything we learn of him, is in speculations. Nothing he agrees on his own.
But yet we unquestionably know that he holds a tortured past- a past that has forced him to walk the path of revenge. Revenge that will force Snowy to come to terms with all the sins in her past.
Because when these two collide, serious feelzzz flies all up in the skies.
Let me break you open as I promised.
I won't say much, because seriously, anything I say has the potential to ruin this book for you. Just think you guys should know that this is my brain right now though—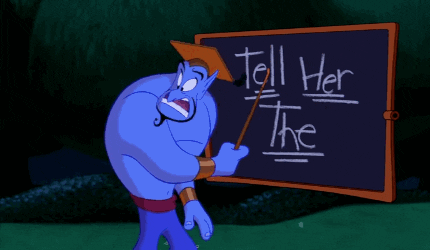 *them
But I won't.
I'll just say this that if you think you've figured out the story, I promise you, you have not. Sky will masterfully lure you into believing that you know what's going on, only for the ground to shatter all under your feet.
There was so much wrong with Blake and Snowy. They've made horrible mistakes and paid for them just as dearly. But in the end, it is nearly impossible to not love them. They were both slaves to their families and the sins of their fathers, and even after all they did to move on from that image of them, they were, in moments near reflections of the very monsters they yearned to escape.
I could get into so many metaphors that Sky pulled off so brilliantly, but really I wanna give you the chance to discover them.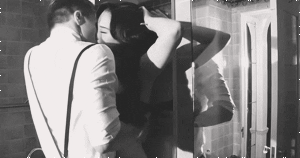 Also also here's a friendly advice for ya, keep an extra pair of panties along with a fire extinguisher on hand, because babes, I'd be dammed if yours didn't combust like mine did.
And since I cannot talk about the book without giving away any spoilers, let me talk about the author.
Lana Sky.
Holy molly woman! There have been so few books where I have highlighted as crazily as I did in this! Sky's writing is tight and exceptionally engaging, not for one moment letting you lose your sights from the story she is spinning so tightly around you. And especially for a story like this, where it's so sick and sexual all at once, you really don't expect to be ensnared by the writing.
Also, if this is sounding a bit repetitive, let me tell you once again, and if your love devouring twisted taboo romance, then this isn't one you should miss out!
Okay, I'm done.
He brews a storm inside me, too fierce for a weak rib cage and paper flesh to contain. With a cry, something breaks free, spills out.
I'm a puddle of gasoline.
He's lit a match.
—Get this book—
About this author:
I am a quirky writer from the US who dabbles in dark, paranormal and contemporary romance. My stories aren't always typical, but contain a little something for everyone.