About this book:
Twenty-nine-year-old Blair Walker is a girl with a plan, or more a girl with a list. A list of dos and don'ts to live the perfect life, land a dream career, and marry Mr. Right.
When Blair loses her job and gets dumped by her boyfriend all in one day, she starts to wonder if she's had it all wrong. And what better way to find out than experience everything the list forbade?
Never Lie
Never Pick a Fight
Never Make a Scene
Never Make the First Move
Never Make Impulse Decisions
Never Mix Business and Pleasure…
With hilarious consequences, Blair will discover some items are trickier to tick off than she'd thought…
A laugh out loud romantic comedy perfect for fans of Lindsey Kelk, Sophie Kinsella, and Mhairi McFarlane.
Release Date: 13th July, 2017.
What I think?
"…So what's your plan for the weekend?"
I shrug. "Survive without embarrassing myself too much?"
"That sounds like an awful plan."
"You have a better suggestion?"
"Live and embarrass yourself the most you can.""
Ya know, for someone who never reads chick-lit, I really enjoyed this book.
Go figure.
Before starting with the review, let me take a page straight out of Blair's book and show you guys my own "I will never" list, because seriously, it feels like I've been unknowingly tackling that shit since the beginning of this year—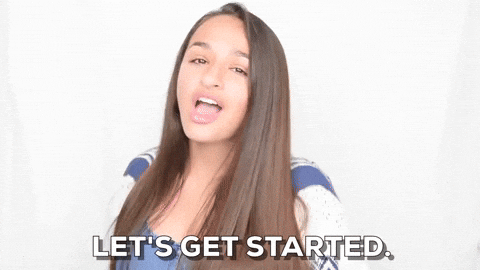 Never again fall for a Young Adult novel. (Blame The Cruel Prince by Holly Black)
Never get hooked on Reverse Harem. (uh.. so yeah, I've got a post cooking about that)
Never hold out for a Chick-Lit.
Never let someone convince you that Non-Fiction is actually ever good. (I know I should never say never, but that shit seriously ain't ever happening)
Never choose to listen to an audiobook over reading it. (yeah, I'm totally guilty of that)
Never bother with human boys, they ain't ever gonna hold a candle to Troy Heathgate/Alex Winslow/Ren Wild.
Never let your crazy friend convince you that a unicorn is better than a thestral
Never betray the Slytherin way of living
Not a bad list eh? I'm actually trying out new stuff now, because I spent half of last year miserable and in a horrible book slump, because let's face it, shall we? Romance can become really fucking saturated if you're only reading a couple of hand-selected genres all the time.
But that's another topic for another day.
For today though, let's come back to this story.
When I call this book a chick-lit, I seriously mean that it literally check's off every single check-mark a stereotypical chick-lit should have.
♀ Sassy, optimistic female MC
♀ Finds out her ex was a cheating a-hole, and loses her job on the same day
♀ Starts a new life because old one crashed and burned
♀ Really hot new boss who is THE love interest
♀ An adorable pet
Did I get that list right? Because I have to say, this book was hitting all the stops.
And any other time, the stereotype alone would have killed me within the first couple of chapters. But not this book apparently. Not this book.
Blair Walker's carefully planned out life burns down to the ground when she loses her job, and her boyfriend of three years leaves her for his secretary, all on the same day. *cue eyeroll* Deciding to throw all her rules in the air, and finally enjoying life, her new plan of action is doing exactly opposite of what her list states.
And thus begins a really hilarious and heart-warming tale of a woman finding herself, adopting a puppy who understands english, and falling in love with the most unavailable man- her boss.
Because of course.
And like I said, the cliches are a bit obvious, but all the characters- and I'm not just talking about Blair and Richard (the boss) and Chevron (the pup), but even the side characters were just so much full of personality, that it was impossible to not be utterly charmed by this story.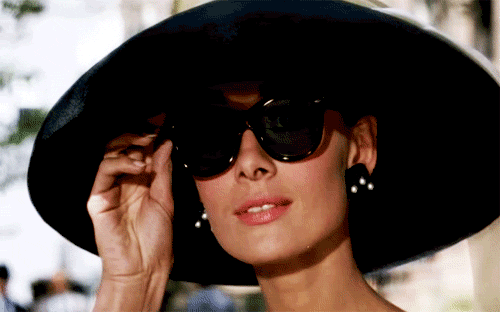 And on top of that Blair was just such a likable character. Yeah she has to start her life from scratch at 29, but she never moans and groans and bitches about it. She just takes it as it is and sasses right through it. When she falls in love with Richard, who is a serious commitment-phobe, she doesn't let it deter her, and she says it best— "I don't quit. I don't run away from the things that scare me. I run after what I want."
In a nutshell, I could totally see myself as Blair. That is how relatable she was written. And for that I have to totally give it to Isley.
I have never read Camilla Isley's works before, for obvious reasons. And I am very very happy that I actually found her, even if it was just due to my bored shenanigans on NetGalley— you know what I mean *wink wink*
I Have Never delivers exactly what it promises- a loud laughter with almost every chapter, and heart. It gives you so so much of heart that you can't help but just feel good by the end. This is a book that is going to make you take your own "NO-NO List" and mutiny against it.
Which brings me to the question—
What are a few things you have on your own "I WILL NEVER" List?
"I don't want to marry you." Okay, I might've doodled Blair Stratton more than once, but that doesn't mean anything. "You haven't even taken me on a real date yet."
—Get this book—
About this author:
Camilla's an engineer turned writer after she quit her job to follow her husband in an adventure abroad.
She's a cat lover, coffee addict, and shoe hoarder. Besides writing, she loves reading—duh!—cooking, watching bad TV, and going to the movies—popcorn, please. She's a bit of a foodie, nothing too serious. A keen traveler, Camilla knows mosquitoes play a role in the ecosystem, and she doesn't want to starve all those frog princes out there, but she could really live without them.