About this book: 
From bestselling author L.J. Shen, comes a new standalone, enemies-to-lovers romance.

Célian Laurent.
Manhattan royalty.
Notorious playboy.
Heir to a media empire.
…And my new boss.
I could have impressed him, if not for last month's unforgettable one-night stand.
I left it with more than orgasms and a pleasant memory–namely, his wallet.
Now he's staring me down like I'm the dirt under his Italian loafers, and I'm supposed to take it.
But the thing about being Judith "Jude" Humphry is I have nothing to lose.
Brooklyn girl.
Infamously quirky.
Heir to a stack of medical bills and a tattered couch.
When he looks at me from across the room, I see the glint in his eyes, and that makes us rivals.
He knows it.
So do I.
Every day in the newsroom is a battle.
Every night in his bed, war.
But it's my heart at stake, and I fear I'll be raising the white flag.
Release Date: 7th September, 2018.
What I think?
So.. that book slump I feared I was suffering from? I think Shen might just have cured it, because holy mother of ogres, I have died and gone to Valhalla! Or at least the goth metal version of it.
Do you think Alex will give me a divorce if I invited Célian to our bed? Because I am not so sure that I wouldn't sign on the papers for a chance at making some dirty headlines between the sheets with Mr. Laurent.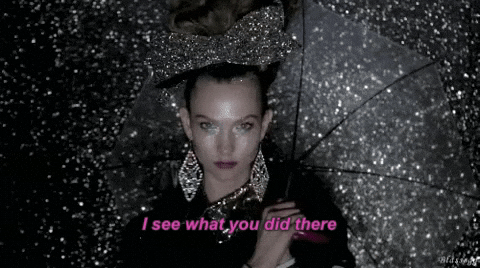 If you read my last review on the blog, aka No Tomorrow by Carian Cole, or have been following my blog for some time then you might have noticed that I don't post much anymore and that I was pretty much moaning and groaning in that review because I couldn't enjoy any frigging book for like two straight months. Which led me to reading less, and all the books that I did read turned out to be annoying. Which led me to read even lesser. And so the vicious cycle continued.
Until this book. And Célian. And Jude. And Leigh's delicious way of baking the most adorable character duo, even when the male counterpart of said duo was literally one step below being the devil. 
Ladies and ladies, allow me to introduce you to Célian. 
(I found this picture on pinterest, and the moment I saw this, I knew that this was my Célian, minus the glasses. But those glasses are so adorable!! Also, you're welcome for the ruined panties)
Fuck man, I'm so turned on right now, just thinking about this story again. I don't know if that picture ruined your panties, but this book definitely ruined mine. Several of them, at that. Seriously, when I have a boyfriend (if I ever do at this point), I'm going to give him this book and tell him that the only way we're having sex is if we're having it like that. Period.
And that ladies, is also probably why I'm single and damned to remain so in the next foreseeable forever. But I also have Alex and Célian in my bed, so who cares?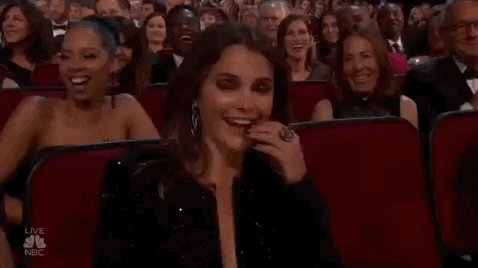 Am I rambling? I'm definitely rambling at this point, aren't I?
But boy, this book is not one that I could ever write a clean cut review for, simply because of the state of my heart, because it just realized that I can still read and enjoy romance. Trust me, I was on the precipice of abandoning this genre altogether, and that would've been a disastrous cliff end I could've never climbed my way out of, aka the YA fiasco i.e. I literally cannot read a book tagged YA anymore. Like I physically cannot. No matter how hard I try. And trust me, I have tried reeeeaaly hard.
Imagine if that happened to Romance! My days would've been filled with cold science text books full of theories and thesis that never remained constant and required too much brain power & coffee to even comprehend! I think I might have become the sole reason for coffee extinction on this planet if that scenario were to ever come true.
Oh what a dark and dreadful life that would've been!
Anyways, I realize you're about half way down the post and probably thinking this is supposed to be a book review, isn't it?
Yeah yeah, just for you stickler of rules, here I think I can officially start the review of Dirty Headlines. You can thank me sometimes this century. My comment section awaits your gratitude.
Well to begin with, we are introduced Judith Humphrey, or Jude as all her friends call her. To say that she has a fuck you for a life would be a gross understatement of that gross understatement. She not only has a father dying of cancer, and no job, and a mountainous cavern of debts, but also has a cheating ex-boyfriend. Really, she is a prime example of when lady Fate wants to shit on you, she will make damn fucking sure you are covered in the biggest, hottest, stinkiest turd she can produce.
You in this case happens to be said protagonist- Jude.
When she slips in the bed of a handsome stranger to forget her horrible day, and then slips out with his wallet, she never realized that said stranger could've been her future boss.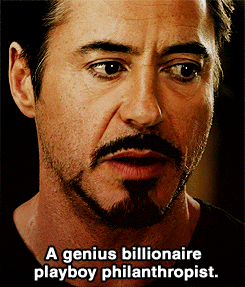 Which brings us to Célian.
To call Célian an asshole would be being kind to assholes, but dude, he is probably the most attractive asshole in the history of assholes. 
As the future president of Laurent Broadcasting Company (LBC), Célian was the kind of boss that arises from the deepest depths of hell. He was rude, arrogant, genius, and heartless. So I really wouldn't want to be Jude for once. I don't know how she refrained from slapping him, but if I were anywhere near him, his cheeks and my wedges would've become intimately acquainted with each other.
I mean I think you can already guess where this story goes, but it was anything but cliched. I have read a lot of office romances, and this was literally the best one.
Jude was incredibly strong and absolutely adorable. The way she deals with Célian had me tittering at worst and outright guffawing at best. Talk about bringing the beast to his knees haha.
Which begs me to talk about said beast- Célian is definitely a character who's going to stay with me for a long time, and not just because he is hot af, which he obviously is. But also because how easily he just walked in and claimed his space in my chest. But that I think is something Shen is good at- writing all these bad boys you cannot help but absolutely love. Maybe I don't agree with everything he did in the story, but it was the highlight of my week watching him grovel in front of Jude after he messed up. And those notes? *cue swoon*
Despite everything tho, this book is missing that half star, and I believe I have a need to justify myself, so here we go—
(Also this particular part is drowning in spoilers galore, so.. beware..?)
Reason 1: Let us revisit Mathias' plan eh? He hires the girl his not-son has a one night stand with, and offers her a position in his not-son's newsroom, hoping that her presence distracts said not-son from his nefarious plans for the future of LBC. That sounds wicked enough I guess, and I would never point it out if Célian was anything of a saint, by which I of course mean that he never sleeps around. But the problem arises when you realize that Célian is a playboy, and literally sleeps around almost all the time. I mean, what exactly about Jude makes her special for Célian? It's not like he shows any special inclination towards her after their night together. He just.. moves on with his life. So why Jude, and not the hundred other girls he might've fucked?
Do we get the answer? You can bet your fancy arse we don't. 
Reason 2: The ending resolves itself a little too easily. I swear, this book was a no-brainer 5 star for me for the first 92%. But then the moment the time arrived for the final climax, it's like the book got performance issues and completely deflated. I would've left my house to go and buy a viagra for it if I thought it would've helped. Jude's father lives, Mathias is kicked out, Célian gets Newsflash and Jude and 55% of LBC, and reality was fucking a blond unicorn?
Too. Bloody. Perfect. For. Me. Mostly because I don't like unicorn porn. #NoJudgementIfYouDo.
I won't spoil it anymore than I already have, but if you've read the book then you totally know where it went arse-backwards. And if you haven't then you really shouldn't be reading this section anyways.
But that's it. Literally all the complain I have in the whole wide world pertaining this book. It was those two major reasons that compelled me to not give it the 5 stars, but I was too ecstatic either ways, so a 4 1/2 stars it is.
I'll wrap up this post, I've dragged it long enough.
I think if you did read through all that, then you know what I am about to say- Leigh is one hell of a story teller. I promise you, I wouldn't consider exchanging Alex Winslow for just about anyone, but Leigh has this way of writing her assholes that make us love them the more they misbehave.
Dirty Headlines is definitely another gem of hers in an almost never-ending line of gems. And with each book she presents us with, it seems like her words keep getting sharper and stronger and bolder and how long do you expect my heart to hold on?!
Is there anything left to be said about Célian and Jude? They were perfect. The absolute holy grail of enemies-to-lover cocktail, and if this is a genre that you adore then this is a book you cannot miss, and if this genre isn't your taste then take a bite out of this book, because baby I promise you, you won't ever want to go back.  
Now I was guilt-stricken, walking around with my lonely, worry-soaked heart, carrying it like a chest full of gold- so many precious, heavy, useless things inside.

—Get this book—
About this author:
L.J. Shen is USA Today and #1 Amazon bestselling author of contemporary romance books. She lives in California with her husband, son and lazy cat.
When she's not writing, she enjoys reading a good book with a glass of wine and catching up on her favorite HBO and Netflix shows.
Yeah, she's a badass like that.