About this book: 
Gordo Livingstone never forgot the lessons carved into his skin. Hardened by the betrayal of a pack who left him behind, he sought solace in the garage in his tiny mountain town, vowing never again to involve himself in the affairs of wolves.
It should have been enough.
And it was, until the wolves came back, and with them, Mark Bennett. In the end, they faced the beast together as a pack… and won.
Now, a year later, Gordo has found himself once again the witch of the Bennett pack. Green Creek has settled after the death of Richard Collins, and Gordo constantly struggles to ignore Mark and the song that howls between them.
But time is running out. Something is coming. And this time, it's crawling from within.
Some bonds, no matter how strong, were made to be broken.
Release Date: 31st July, 2018.
What I think?
Boy oh boy how long have I waited for this book!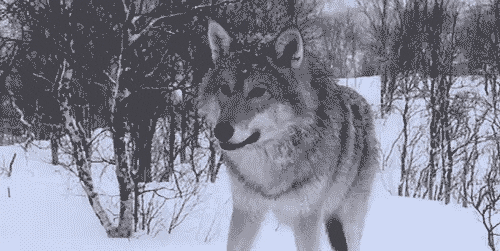 Wolfsong is one of my most favorite books of all times, and if you've read it then you already know why, and if you haven't then maybe do that before I disown ya, ya know. I have already said this many times before, and saying this a million times again would still not do any justice, but here it is one more time-
TJ KLUNE IS THE MOST BRILLIANT-GENIUS-HILARIOUS-AND-THE-MOST-HEART-WARMING AUTHOR OUT THERE.
In Wolfsong, Gordo was one of the best characters (besides Ox of course), and Mark Mark Mark was so secretive and elusive that I was, quite naturally, dying for any kind of story they wanted tell. I have to tell you, ever since this book came out on 31st, I've had that freaking itch under my skin begging me to go on and read it, but due to personal reasons I just did not get the time until now- so now is where we are at.
But before jumping into the review, let me answer a few questions that people might have about this book.
Is it worth it to jump into this series, when the books are spaced to release so far from one another?
Yes! Dude, even if the books are spaced 2 years apart, what do you care? Just sit and read and reread and memorize the ones that are out!
Is Ravensong as good as Wolfsong?
Moment of truth? No. Ravensong is not nearly as good as Wolfsong. But hold on! Hold on! Don't go away already! Hear me out. Like I was saying, Ravensong doesn't even come close to how beautiful Wolfsong was, and honestly, I don't think I was expecting it to. Wolfsong is one of the most promising books I've ever read, and after that I've read a lot of books by Klune, and even when each book was achingly beautiful in its own right, nothing came close to Wolfsong, because it's just one of those stories that you cannot get enough of. No matter how much time has passed, and how many times you've read it.
But that is not to say that this book wasn't absolutely fantastic either.
Gordo Livingstone was the son of one of the most powerful and dangerous witches of all times- Robert Livingstone, the ex-witch of the Bennet Clan. After the death of his tether, Robert loses control over his powers, and at the age of 12, Gordo loses both his parents, forcing him to become the witch of the clan. Mark Bennet was the younger brother of Thomas Bennet, the future alpha of the clan, and also the mate and protector/stalker of Gordo. (Seriously tho, a young Gordo getting creeped out by the stalking Mark was literally the highlight of my day. Undoubtedly.)
I let myself have one last look at him. This man. This wolf. It was a second that lasted ages. And I turned and went inside, slamming the door shut behind me. He stood on my porch for a long minute. I could hear him breathing.
Then he left.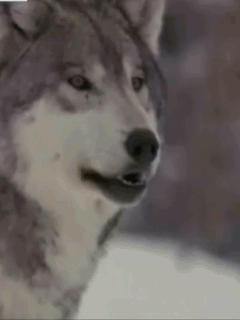 Anyways, eventually they fall in love, and then life happens forcing the Bennet Clan to move away, leaving Gordo behind in Green Creek which breaks him, and in return, he breaks their bonding by returning Mark his wolf.
Now, if you've read Wolfsong, you know how significant the act of a wolf giving his mate a stone wolf is, and that scene when Gordo returns it is so emotionally powerful, I had goosebumps running all over my skin.
And that was one of the best things about this book. It takes place in the present- after the whole fight with Richard Collins, and Ox turning into an alpha, but at the same time, Klune seamlessly merges the past, where Gordo and Mark were still falling in love, and breaking apart at the same time, with the present where they're slowly beginning to mend after decades of resentment and hatred and festering feelings.
The story really picks up in this book. More attention is paid to the plot than their romance, which is something I definitely approve of, because it felt absolutely natural they way they got close again. And in that sense, it is quite different from Wolfsong, because there the entire story rotated around Ox and Joe and their connection- the tale unfolded around them. Whereas in Ravensong, the plot moves ahead, while Mark and Gordo fold and unfold around it.
But then what did I not like?
As much as I want to say this story was flawless, I cannot. This book was quite intense- you can feel it from the very first pages. But what annoyed me, or more like irritated me was that every time the atmosphere got heavy, one of the humans of the clan would crack a silly, completely out of context and an unnecessary joke, and entirely diffusing the building tension, that try as he might, Klune could never pick up again in that scene. If Wolfsong was the precursor to the war, then Ravensong is the war (at least the beginning of one), and the intensity just failed to match the intent.
There were times when I almost felt that Klune wasn't quite sure what tone to use in this book, and in those times, his confusion was glaringly obvious. So I guess, what I mean to say is that one of my major complaints is his writing.
Not his writing writing, because really I can never fault him for his writing, but his writing- his storytelling- was very shaky in this book. Or maybe just not as sturdy as the other ones.
If this was the first that I'd read of his, then I wouldn't dare say that, because still, I am in love with the way that man weaves his words, but since I've read his other books, and I know how absolutely talented he is, I cannot overlook the flaws in this one. You can tell he struggled with writing this story.
But then again, having said all that, this is TJ Klune, and there isn't a story he would write that I wouldn't love. And in that sense, this book wasn't really all that different after all.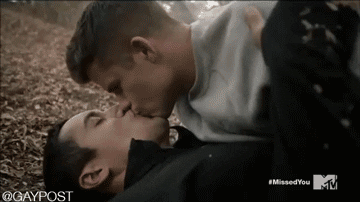 Gordo and Mark were so different, and yet at the same time so similar to one another. They loved, hurt, and then loved again, even when both of them went about it in two completely different ways. The book doesn't justify Gordo's assholeness, because it doesn't need to, and it doesn't judge Mark's decisions, because it cannot. On the surface, Klune gives you a choice to think what you will of these two broken men, but look beneath, and there isn't really a choice with you- you have to love them both, because anything else is unacceptable.
There was this moment in the story after they had their "Mystical Moon Magic" moment, and Mark almost loses his control when I was like, just give them a break man! Isn't like 25 years of torment enough for you eh Klune?!
But boy oh boy oh boy.
I know this review is really vague and I really don't talk about the plot all that very much, but trust me! I cannot take the chance of ruining it for you! Because oh oh oh, don't you see? Even when I tell you there are all these flaws in the story, I'm still begging of you to read it, because it's perfect because it's imperfect, and because it's packpackpack.
 Once, there was a wolf. A brave wolf. And as this brave wolf grew, he followed the scent of dirt and leaves and rain, his alpha telling him that he had found the one to make him whole.
The boy had loved this wolf.
But it hadn't been enough.
—Get this book—
About this author:
When TJ Klune was eight, he picked up a pen and paper and began to write his first story (which turned out to be his own sweeping epic version of the video game Super Metroid—he didn't think the game ended very well and wanted to offer his own take on it. He never heard back from the video game company, much to his chagrin). Now, over two decades later, the cast of characters in his head have only gotten louder, wondering why he has to go to work as a claims examiner for an insurance company during the day when he could just stay home and write.
Since being published, TJ has won the Lambda Literary Award for Best Gay Romance, fought off three lions that threatened to attack him and his village, and was chosen by Amazon as having written one of the best GLBT books of 2011.
And one of those things isn't true.
(It's the lion thing. The lion thing isn't true.)
—Books in this Series—