About this book: 
I was raised to believe in things you can't see.
It is the foundation of everything. I am taught to accept the unacceptable. To embrace the terrifying.
To give everything to my family.
To my church.
To my god.
Because I have a purpose. I have been trained for my calling for as long as I can remember. As an acolyte for the Gathering of the Sun, I am taught that my life isn't my own. I worship. I serve. And when the time comes, I will greet my fate with open arms and a sin free heart.
People call us a cult.
We are judged. We are ridiculed and reviled. Pastor Carter tells me they will be lost when the end comes. So we hide ourselves away from their sick and dangerous world. And my soul is safe because I follow the path.
I am the perfect disciple. I am confident in my devotion.
Until doubt arrives wearing the face of a boy I never expected to love.
Bastian doesn't follow the path. His destiny is his own. He paints me a picture of a beautiful world. His words contradict everything I have been told.
He invites me to live when I have been prepared to die.
He gives me something new to believe in.
Love becomes the ultimate crisis of faith and now I am torn between two futures.
One that saves my soul.
And one that saves my heart.
Release Date: 25th June, 2018.
What I think?
Don't put me on a pedestal, Baz. It's a long way to fall.
Let us all take a moment in silence to take in the absolutely ethereal beauty of that cover.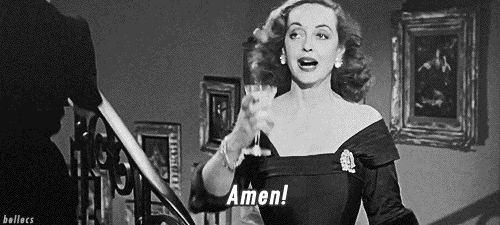 Alright, ya'll knew this was coming, especially after the way I raved about the cover in my review of One Day Soon, because seriously, fuck those who say "do not judge a book by it's cover." Bitch, sometimes the cover is far too beautiful, and your blatant dismissal of it is fucking disrespectful, alright?
Anyways, moving on- I'll tell ya'll what the entire deal with this book was.
If I'm not wrong- which I very rarely am about these things- this book was supposed to come out about a month earlier, but then something something happened and the released date got pushed back to TBA, and then suddenly this supposedly one huge novel was split up into two books- Ashes of the Sun, and Tears of the Storm. Am I complaining? Hell no! At this point, I'll pretty much read anything Meredith writes, because.. see my review of One Day Soon, and you'll get to know.
Yeah, I had at first decided to cut off my reading hours because I was spending nearly 6 hours watching FIFA religiously, but when this book arrived on my kindle, I was on it like a nymphomaniac on a dick after a week long celibacy. It is safe to say I was more than a little excited, 'cuz who wouldn't be?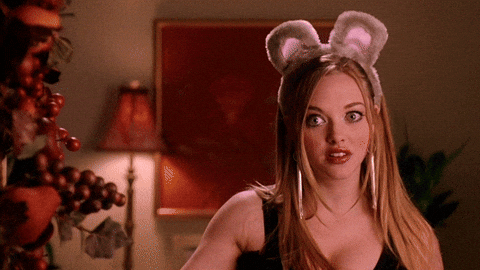 My immediate thoughts after finishing it though?
The next book is a necessity. 
And trust me, I'm not saying that merely because of the cliffhanger, but also because it just feels like one of those books that were meant to be one long novel but then it became just too long and then it was split up.
Yeah, it feels exactly like the Harry Potter and the Deathly Hallows pt. 1 did.
One story. 
Two parts.
But but but, enough of my dramatics- let's criticize this story.
Allow me to officially begin this review by asking you this—
           Have you ever followed Mia Sheridan's books closely?
And by that I of course mean have you Read. Them. All?
If the answer to that is a no, then seriously, what the hell are you even doing with your life?
But if you say a raging yes, then baby tell me you remember Becoming Calder and Finding Eden in her Sign of Love series.
Yeah. This book was exactly exactly like Becoming Calder. Those two stories are almost dangerously similar.
Am I saying Meredith ripped Mia off? No.
While those two stories shared the same skeleton, the flesh and blood and skin of the stories were quite different honestly. But then I guess, with a plot based on cults, there's only so much you can do.
Sara was brought into the cult The Gathering of the Sun, when she was an eight year old, by her mother, who regularly battled mental issues. Ever since then she has lived, and prayed according to the rules and beliefs set down by the cult leader- Pastor Carter. For ten years, she is the model disciple on the outside, and with tiny tendrils of doubts on the inside, that she hides from even herself.
But all that changes one night when the Pastor takes her to receive one new member- David- with an added, unwanted sibling tagging along, much to the disapproval of Pastor Carter- Bastian.
Bastian has followed his brother David to a cult completely isolated from the rest of the world, in order to save him from himself. But as much as he struggles to show David the errors of the ways of people living there, he gets closer and closer to the one person who was least likely to believe his words- Sara.
And from there I'm pretty sure you can guess what happened..
But I'd wear the mask. I'd worship an absent god.
Instead of focusing much on their relationship, this book chooses to focus on the psychological aspects of having one's forced-upon faith uprooted by the undeniable existence of logic. As someone who grew up in the church, Sara finds it extremely difficult to separate her individuality and free will from the rules. And anytime she even thinks otherwise, her own mind convinces her that it is blasphemous. Bastian and Sara play the roles of logic and blind faith, with the result hinging on the open mindedness of the person willing to accept what is right morally, and not just in a skewered society.
It is depicted perfectly with the conviction that Pastor Carter, unlike some with immense power, would never abuse it, and then goes on to slowly and surely prove itself otherwise.
I absolutely loved this tone of the book, where it says something and goes on to convince you of it's wrongness without saying a word against it. It was very very clever, I think. Meredith's writing definitely shone, and it was so powerful in its voice that it was almost impossible to shun her.
And in that, I think, the problem lies.
She told this story so masterfully that the ending leaves you feeling completely bereft, because the major part of the story is yet to come.
If I was to say what this book was, then I would say that it was a very very long prequel, with the main story yet to even begin. A very well written prequel, but a very long one too. The entire result this book has is that it sets the stage for Tears of the Storm where the actual story can be criticized.
So I'm not going to say anything about this it yet, but just that again, Meredith has gone out of her way to prove her skills as a masterful storyteller. If you plan on reading this book then wait until the next one is out, but definitely don't miss it. If Tears of the Storm is as good as I anticipate it would be, then I wouldn't be surprised if it landed on my top list.
Sara made me wish for impossible things. And I would fight for them. She was turning me into a warrior.
—Get this book—
*Amazon will be linked to as soon as I have the links*
About this author:
A. Meredith Walters is a New York Times and USA Today bestselling author of contemporary and new adult romance. A Virginia native, she currently resides in England with her husband and daughter.