About This Book: 
From the author who brought you A Thousand Boy Kisses comes the new emotional novel, A Wish For Us.
A story of music. A story of healing. A story of love conquering all.
Nineteen-year-old Cromwell Dean is the rising star of electronic dance music. Thousands of people adore him. But no one knows him. No one sees the color of his heart.
Until the girl in the purple dress. She sees through the walls he has built to the empty darkness within.
When Cromwell leaves behind the gray skies of England to study music in the South Carolina heat, the last thing he expects is to see her again. And he certainly doesn't expect that she'll stay in his head like a song on repeat.
Bonnie Farraday lives for music. She lets every note into her heart, and she doesn't understand how someone as talented as Cromwell can avoid doing the same. He's hiding from his past, and she knows it. She tries to stay away from him, but something keeps calling her back.
Bonnie is the burst of color in Cromwell's darkness. He's the beat that makes her heart skip.
But when a shadow falls over Bonnie, it's up to Cromwell to be her light, in the only way he knows how. He must help her find the lost song in her fragile heart. He must keep her strong with a symphony only he can compose.
A symphony of hope.
A symphony of love.
A symphony of them.
Release Date: 11th June, 2018.
What I think?
Warning: MAJOR SPOILERS ALERT. If you plan on reading this book then DO NOT read this review because I promise- I spoil EVERYTHING. 
Cole lovers, do not punch me. I love her people, you know I do, but I just cannot with this book. I. Just. Cannot. I have to tear it down on principle.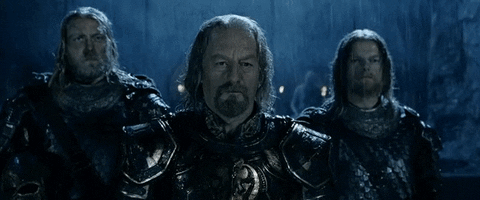 The beginning was pretty standard- famous, jaded, brooding bad-boy meets and subsequently falls for the nerdy, cute, good-girl only to discover that she is dying, and so he does a complete 180 and becomes a good guy that her parents are proud of, and then marries her and walks her down the isle when she's on the wheelchair, and then she dies.. oh sorry! That was the plot of A Walk To Remember.
Oops my bad.
Let me try this again- famous, jaded, brooding bad-boy meets and subsequently falls for the nerdy, cute, good-girl only to discover that she is dying, and so he does a complete 180 and becomes a good guy that her parents are proud of, and the power of love saves her life. Because love.
Now for the sake of this story, and for the sake of this post to remotely resemble a review, let's give names to the bad boy and the good girl- Cromwell (I still cannot get over the fact that it's not a surname, because I'm Indian and literally all names sound weird but this sounds more weird than the rest) and Bonnie (very cute name BTW).
Yes people, I have lowered myself to the level of judging characters by their names because honestly I had to do something to keep myself engaged in this story. So that's what I did.
You wanna know why? Because of how obvious this entire story was.
When I started this book yesterday, I made three predictions—
Prediction no. 1: Bonnie has some sort of weird disease which will likely put her on the death bed, only for true love to save it all followed by an HEA.
Prediction no. 2: Lewis (their music composer/teacher) was Cromwell's father.
Prediction no. 3: Easton (Bonnie's twin brother) dies and Bonnie gets the heart.
I will give you three tries at guessing how many I got right. Okay, make that four- 'none' is also an option.
And if you happen to say ALL THREE then—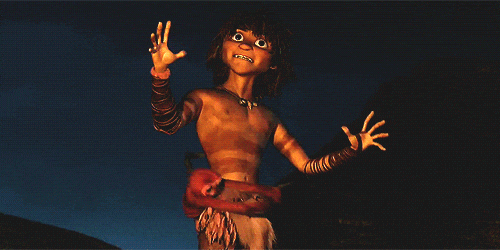 You are CORRECT!
*sighs* and I had just started the book *shaking my head*.
Time for a plot overview-
Cromwell Dean is a 19 year old up-and-coming rockstar in the EDM world, and an ex-classical genius, but he is totally jaded and hates everyone because… his dad dies and he couldn't say goodbye..? That is until he meets the all-time goodie-two-shoes Bonnie Farraday (the twin sister of his rowdy room-mate- Easton), and then they fall in love, and he returns to classical music with the power of her love, only to discover she is dying because of a poor heart. Push, pull, push, pull- they're together, but she's still dying, when her twin brother- who is occasionally depressed- kills himself and she get's the heart. Oh oh! Cromwell has synesthesia, which is a genetic condition, so they figure out that his professor is his bio-dad, and then they live happily ever after and bla bla bla.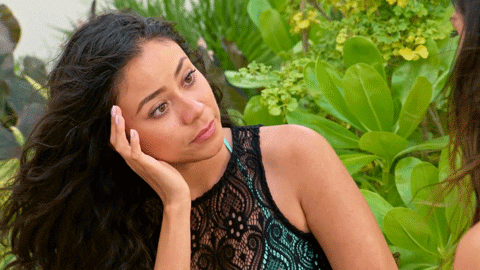 Well I haven't read that before. 
Okay, it wasn't that bad alright. Bonnie and Cromwell were likable characters, and the writing is pretty good (no surprise there), and you never get to know the names of Mr. and Mrs. Farraday even though all literally they do is hand-deliver Bonnie to Cromwell, and occasionally cry. Because fuck parents.
Like I said, A Wish For Us is not a bad book; but the fact that someone as talented as Tillie wrote this pisses me off. Hell, if it was some other author, I would've given it a 3 star because I wouldn't have cared, but for me, after all the books of her's that I have read, Tillie holds a special place, and I get so excited for her books only to get this- which is such a downer. I don't mind sweet stories, but I do want a sweet story I haven't read before. Giving me what I have read is no effort at all. Who know, maybe Cole was in a bad place with her publishers, and had to give them something to publish before a deadline and so she gave them this. *shrugs*  And if that's the case then I cannot really say anything, but give me a warning next time will ya?
FINAL VERDICT?
This book was a clusterfuck of cliches, that despite the flowery language I could not ignore. Even when it came from the hand/mouth/pen/mind one of my most favorite authors. The predictability in this book completely ruined it for me. This was not a new story- it was the same ole' "he meets she and falls in love and then some shit happens and then they live happily ever after" story that we all know and hate because of the number of times it has been recycled, and now it just leaves a bad aftertaste in your mouth like the chewing gum you found stuck to the walls of a public bathroom did. Disgusting. I know. That is how I feel after reading stories like these.

—Get this book—
Amazon & USA Today Best Selling Author, Tillie Cole, is a Northern girl through and through. She originates from a place called Teesside on that little but awesomely sunny (okay I exaggerate) Isle called Great Britain. She was brought up surrounded by her English rose mother — a farmer's daughter, her crazy Scottish father, a savagely sarcastic sister and a multitude of rescue animals and horses. 
Being a scary blend of Scottish and English, Tillie embraces both cultures; her English heritage through her love of HP sauce and freshly made Yorkshire Puddings, and her Scottish which is mostly demonstrated by her frighteningly foul-mouthed episodes of pure rage and her much loved dirty jokes.