Let me take a deep breath in because this certain lady has the tendency to make me lose them so often at this point, I'm kind of terrified of her.
I am of course talking about Kandi Steiner.
I'll tell you how I met her or rather found her. You see, I was just quaintly browsing GR like it's my job, and then I came across the cover for Weightless by Kandi Steiner- a then new to me author. So I did what I always do when I find pretty covers- I got that book. But you see, I did not just get that one, but two more of her books because they were all just soooo pretty, and then I got confused which one to start with.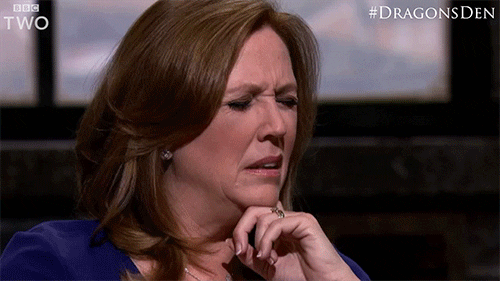 Now who better to ask but Kandi herself. And so ask I did, and she said if I like angst, then I should go for A Love Letter to Whiskey, and so I did, and so I fell, and that was how I got terrified of her writing.
I know I've never reviewed any one of Kandi's books on this blog before because it's really fucking difficult for me to do so. She takes my heart on such a widely terrifying roller-coaster ride, that months later I'm still suffering. And that is how I knew that I had to have her here on this poetry blast, because surely if I was suffering, it's my duty to humankind to make them suffer as well.
So here she is- pour yourselves some liquid courage if you must, because when it comes to Kandi freaking Steiner, you're gonna need it babes.
"I can only see my dreams clearly when I look through you first."
—LH Cosway //A Crack in Everything
Kandi Steiner—
Dreams have always alluded me.
Like the moon that runs from the sun,
only existing in the same space when one eclipses the other,
I was never in sync with
the dreams
that existed
in my heart, my mind,
my soul.
But when I met you,
the darkness cleared,
and there we were on a multicolor cloud,
the oranges and pinks as bright
as the sunrise
that brought you to me that day.
And we danced.
We danced on those clouds,
my eyes moving fast under my lids,
and those dreams that had run from me before
seemed to crash back all at once,
joining us in a jubilee,
my deepest desires finally recognized,
growing legs to dance with,
and hearts to love with,
and hands to never let go.
Suddenly, the world, once dark and desolate,
is alive with the color of you.
And for the first time in my life,
I can see my dreams —
feel them,
desire them,
chase them with the hunger of a lioness.
You are the glass through which my dreams were seen,
my vision giving them wings,
those wings allowing them to fly,
and you are where my dreams
finally
begin to come true.
—Kandi Steiner
About Kandi—
Kandi Steiner is a bestselling author and whiskey connoisseur living in Tampa, FL. Best known for writing "emotional rollercoaster" stories, she loves bringing flawed characters to life and writing about real, raw romance — in all its forms. No two Kandi Steiner books are the same, and if you're a lover of angsty, emotional, and inspirational reads, she's your gal.
An alumna of the University of Central Florida, Kandi graduated with a double major in Creative Writing and Advertising/PR with a minor in Women's Studies. She started writing back in the 4th grade after reading the first Harry Potter installment. In 6th grade, she wrote and edited her own newspaper and distributed to her classmates. Eventually, the principal caught on and the newspaper was quickly halted, though Kandi tried fighting for her "freedom of press." She took particular interest in writing romance after college, as she has always been a die hard hopeless romantic, and likes to highlight all the challenges of love as well as the triumphs.
When Kandi isn't writing, you can find her reading books of all kinds, talking with her extremely vocal cat, and spending time with her friends and family. She enjoys live music, traveling, anything heavy in carbs, beach days, movie marathons, craft beer and sweet wine — not necessarily in that order.
—Books by Kandi—
*sighs* + *swoons*
I'm sorry, I might be a tad bit incoherent after that poem because it was so gorgeous. All I could think of while reading it was Dylan saying that to Evelyn, and I can't think of a more perfect poem for the quote Lorraine left in her wake.
How gorgeous is that anyways eh? What'cha think? Did Kandi nail it? Have you read any of her books before this? Which one's your favorite? Tell me!!
—Giveaway—
Mind you, I am very jealous right now, but as per my own rules I guess I gotta do this, so this time I'm giving you a chance to win the Paperback copy of A Crack In Everything by none other than LH Cosway.
HOW TO ENTER-
Follow me and Lorraine on Twitter @DarkTalesJunkie and @LHCosway. (You need to do this because I need to contact you somehow XD)
Tell us how much you love Kandi's poem in the comment section and on twitter.
Tell me in the comment section down below if Kandi did LH's quote any justice or not. (Yes, you can be brutally honest too XD)
Additional Entry: Follow my blog/newsletter, and follow me on IG @darktalesjunkie
Okay I am very jealous now. But also pretty sad because this thing's almost come to an end.. Anyways, have you guys read Kandi's latest- What He Doesn't Know Duet? Because I'm still trying to muster up courage to put my heart through that again- and by that of course I mean what I went through with ALTW. Alright then, if ya'll want a chance to win Kandi's book, check out the quote she'd given Rachel Van Dyken here, or if you haven't yet then go see what LH Cosway had written based on the quote Emma left her here. Or just get high on all the awesome books releasing these season.
Until then, olla!