I know, you're probably gonna be like "this is getting really repetitive Ari", and I'm #SorryNotSorry if it is because holy. fucking. gawd, today I bring you LH freaking Cosway!!!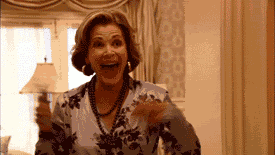 OK, let me just briefly tell you why having Lorraine here gets me so excited- you see I was 15 when I first read a book by her, and I. Fell. In. Love. Because Lorraine's writing reaches out of the pages of the book and drags you inside kicking and screaming, and you don't even notice when an entire week has passed and you're re-reading her series for the 7th time in the last 10 days. That is how crazy this woman drives me with her stories. There is literally not one book of hers that I did not absolutely adore, and I have read all of them.
So yeah, I HAD to have her here because let's face it.. how could I have all my favorite authors here without having my second most dearest one?
Exactly I couldn't.
So here she is, with her poem inspired by what Emma left her.. let's get on with it.
"Love, real love, wasn't empty, grasping hands, or lies that felt like truths, And it wasn't perfect or neat or always easy, It was a rising sun on a new day, It was endless possibility."
—Emma Scott // RUSH
L.H. Cosway—
Real love is messy, tangled, and knotted with many thorns,
Not a perfect square, but an ever-morphing cloud,
Sometimes bright, the sun shines through,
Other times dark, a storm brews,
Real love is unpredictable,
We grasp when it dangles out of reach,
Then one day we catch it,
But there is always something missing, even when it's perfectly right,
And there is always something perfect amid the problems in our sight,
Real love is a rising sun,
Some days it leaves, but it always returns,
It is endless possibility,
It can be a wonder and a truth,
And though it can be the hardest challenge of all,
We will never stop searching for the one with which to fall.
—L.H. Cosway
About Lorraine—
L.H. Cosway lives in Dublin, Ireland. Her inspiration to write comes from music. Her favourite things in life include writing stories, vintage clothing, dark cabaret music, food, musical comedy, and of course, books.
She thinks that imperfect people are the most interesting kind. They tell the best stories.
—Books by Lorraine—
How fucking perfect is that poem anyways eh?! I'm not surprised though, because everything this lady writes just gracefully jumps out of my laptop screen, grabs my heart and gallops away. Just always.
What do you think? Have you read any of Lorraine's books? Aren't they absolutely fantastically magical? Tell me!
Anyways on to the finale of this day..
—Giveaway—
Ahh man, so once again here we are with another book prepared to come to you. Today I have for you the Paperback copy of RUSH by Emma Scott. 
HOW TO ENTER-
Follow me and Emma on Twitter @DarkTalesJunkie and @EmmaScott. (You need to do this because I need to contact you somehow XD)
Tell us how much you love Lorraine's poem in the comment section and on twitter.
Tell me in the comment section down below if Lorraine did Emma's quote any justice or not. (Yes, you can be brutally honest too XD)
Additional Entry: Follow my blog/newsletter, and follow me on IG @darktalesjunkie
Ugh, day 13?! Where the month did go already? Aww man I'm gonna miss doing this now that we're so effing close to the end. Anyways, while ya'll wait for the next author go check out what Emma wrote here, or start from the beginning of the month with Amy's poem here.
Until then, olla!