Oh mai god! Someone bring me some ammonia, because I think this girl is gonna faint!
Emma Scott.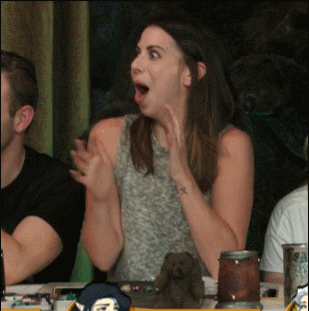 I'm not even gonna be all dramatic, but EMMA SCOTT is here!!!! If you've been keeping in touch with all the releases this year, then you know that one book released was literally one of the best books ever. And by that I of course mean In Harmony. I know I'm pretty dramatic on a regular basis, but In Harmony literally tore at me. I gave it a 6 star! And the only other books I've given a six star to are Leylah's books.
So yeah, I really love Emma. She was literally the third name on my list of authors when I was making one for sending out the invitations. I was praying and hoping that she would accept because she's just too phenomenal an author and I really wanted to show everyone that she's exceptionally good in every thing she writes. I really really hope you guys check this poem out because I fucking love it. Period.
So without more of my dramatic monologues, I present to you- Emma freaking Scott.
"Mourning the loss of someone who still lives is crippling heartache, and heartache is proof that you can bleed from the inside and not die."
—Amo Jones // Tacet a Mortuis (The Elite Kings' #3)
Emma Scott—
You died today.
A deathless death.
I mourn though
there is no grave,
I lay flowers over memories
I light candles in
Our empty church
And kneel at the broken altar
of us.
Your heart stopped beating
for me,
Your final breath
was to whisper goodbye
to me.
But your flesh is still warm,
Tangled naked
In someone else's
Sheets.
I'm bleeding out,
Drowning on the inside,
Wounds that never close,
Tally marks like claws
marking the days
You live without me
And condemn me
to live without you.
Days bleed with me
One to the next;
I wait for my skin
To ghost white
Limbs to stiffen
They never do
I mourn your livingness
And mine
That will never cease.
My broken heart
Bears a mortal wound,
But to my utter horror
I am invincible.
—Emma Scott // Invincible
About Emma—
I write romances with flawed characters, characters with artistic hearts: builders, poets, and writers of various makes and models. I love to write book lovers; those who have found refuge, companionship, and escape in books, much as we do in real life. I like realism, honesty, authenticity in storytelling. I love to write about enduring love, soul-deep love, in as real a setting as I can make, but with big smooshy HEAs. I believe in diversity, open-mindedness, and inclusion. I like sweetness mixed with steam, love conquering all, and above all, hope. Love always wins.
—Books by Emma—
I'm just sighing so hard. Soul= sucked dry. How can you not absolutely love Emma after that? How?!
Tell me, have you ever read a book by her? Because if you haven't then you're missing something really huge that you won't even realize until you do read one of her books. Every single book I read by her has been a favorite and one glance at her writing and there is no doubt in  my mind why. I'll just let you discover them if you haven't already..
—Giveaway—
And so here we are at the end of this post like we've been ending all others in the past, with a fantastic giveaway. Today I have for you a paperback copy of tacet a mortuis by Amo Jones
HOW TO ENTER-
Follow me and Amo on Twitter @DarkTalesJunkie and @authorAmojones. (You need to do this because I need to contact you somehow XD)
Tell us how much you love Emma's poem in the comment section and on twitter.
Tell me in the comment section down below if Emma did Amo's quote any justice or not. (Yes, you can be brutally honest too XD)
Additional Entry: Follow my blog/newsletter, and follow me on IG @darktalesjunkie
This day was a blast. One it was my birth-day, and two, I got to feature the writing of one of my favorite authors, and three, I spent my entire day with my friends and I got so many books and a bottle of matte nail-polish as my gift!!!! Have I said I have the best friends in the world? Because I do! So seriously, while you wait for the next author, go check out what Amo wrote here, or just amble around this alley looking for terrible and interesting things.
Until then, olla!