And so we are here at the end of one loop. Remember when Celia wrote her poem on a quote by Trisha? Well, I promised then that Trisha was coming, and so here she is!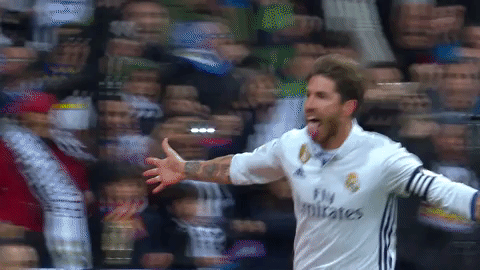 Fuck, if you've been around for the month and a half, then you probably remember me raving about Trisha's books. And if you haven't then well at least you know now. I fucking fell in love with Trisha's writing, so it was an absolute no brainer asking her to do this. And she not only said yes, but she also stood up to the challenge and wrote a poem of both the quotes Mara presented!
And so now, I'll just allow her to steal the show-
Trisha Wolfe people!
"The black smoke creeps into my mouth like a lover in disguise, under the cloak of darkness and countless starry eyes. The smoke lulls me to sleep, a heavily drugged lullaby, something sweet, familiar and full. "
—Mara White //Eleven
 "Lucid memories flooded her mind like blood from a shark bite in the ocean, the red billowing into the blue; a pleasurable bad omen."
—Mara White //Touched
Trisha Wolfe—
A delicate spark,
Lit from the embers of us,
Friction, electric and fervent,
A pleasurable pain,
Memories invade like the curling smoke,
Infusing the present with your sweet scent,
Now acrid and choking,
But for that memory of you,
I'd die a million deaths,
Every night reborn in your arms,
Oh, delicate spark,
Rage on, higher and higher,
Burn rampant,
A blazing sun in our dark,
A brushfire out of control,
Take me with you; to the churning sea,
Douse the hunger,
Of a life once loved,
Once cherished and promised,
Our tender flame.
—Trisha Wolfe
About Trisha—
From an early age, Trisha Wolfe dreamed up imaginary worlds and characters and was accused of talking to herself. Today, she lives in South Carolina with her family and writes full time, using her imaginary worlds as an excuse to continue talking to herself.
—Books by Trisha—
Bri-fucking-lliant!
What the hell peeps! How frigging amaze-balls was that?! Ugh I keep saying this- Trisha is one talented chick, and if you haven't read her books, you most absolutely should! #RabidFanGirl
Anyways, I'm a tad bit confused about the giveaway as in which book should I actually do? Any suggestions? LOL don't worry, I'll think of something..?
—Giveaway—
Okay okay, I'm done thinking. Since Mara gave two quotes and Trisha chose both, I'll just let the winner choose a paperback copy of their choice- Touched or Eleven. (Eleven isn't released yet I think, so you'll have to wait? Just choose Touched, it'll be easier lol)

HOW TO ENTER-
Follow me and Mara on Twitter @DarkTalesJunkie and @MaraWhite. (You need to do this because I need to contact you somehow XD)
Tell us how much you love Trisha's poem in the comment section and on twitter.
Tell me in the comment section down below if Trisha did Mara's quote any justice or not. (Yes, you can be brutally honest too XD)
Additional Entry: Follow my blog/newsletter, and follow me on IG @darktalesjunkie
Whoa, this is getting crazier people! I am so effing excited because all the authors are loving this so much, and I have so many more poems I want to show ya'll because it's b-e-a-u-t-i-f-u-l. Anyways, while you wait for the next one, go check out Mara's poem here.
Until then olla!