About this book: 
"What do you do when you meet your soul mate? No wait…that's too easy. What do you do when you meet your soul mate and have to spend a lifetime loving him in secret? 
I'll tell you what you do.
You lie."
REN
Ren was eight when he learned that love doesn't exist—that the one person who was supposed to adore him only cared how much he was worth. 
His mother sold him and for two years, he lived in terror.
But then…he ran.
He thought he'd run on his own. Turned out, he took something of theirs by accident and it became the one thing he never wanted and the only thing he ever needed. 
DELLA
I was young when I fell in love with him, when he switched from my world to my everything. 
My parents bought him for cheap labour, just like they had with many other kids, and he had the scars to prove it. 
At the start, he hated me, and I could understand why.
For years he was my worst enemy, fiercest protector, and dearest friend.
But by the end…he loved me.
The only problem was, he loved me in an entirely different way to the way I loved him.
And slowly, my secret drove us apart.
Release Date: 1st April, 2018.

What I think?
Well fuck. my. life.
Let's just before reviewing this book, review my psyche after finishing it—
Me: …
Shoulder Angel: wooooooow…
Shoulder Devil: whatthemotherfuckingfuckinafuckholemnvjygiooiytceurcbfes!
Me: …
Shoulder Angel: but whyyyy! *wails and cries and generally acts like a damsel in distress*
Shoulder Devil: bitchwhereisthenextbookineeditrightfuckingnowawbcfieurbf
Me: …
Shoulder Angel: oh my! I think she's not breathing! Ari! Are you dead?! *knocks on my head* 
Shoulder Angel: *whispers* I think she's dead..
Shoulder Devil: *calls out* Yo stupid hoe on the right shoulder!
Shoulder Angel: *indignantly* I will have you know that I am a virgin, miss.
Shoulder Devil: So am I, and I'm still a whore. Only difference between us being you're a stupid hoe.
Shoulder Angel: Stop quoting Nikki Minaj! Also, I'm not stupid!
Shoulder Devil: First off, Nikki did not trademark it, so it's not hers. Second off, you're stupid because you don't realize that if Ari dies, we're pretty much homeless and jobless, you idiot. But I think she should just die. You'd fail on your only task muahaha.
Shoulder Angel: Do NOT say such blasphemous things you filthy mongrel!
Shoulder Devil: Wow, you're a racist *blinks slowly*
Shoulder Devil: Yo listen human, you wanna die, I'm giving you the permission to, but only after 5th of June and after I know what happens with them. So go to sleep now.
Shoulder Angel: Hey! Will you stop instigating her to kill herelf!
Me: …
Me: Ohmaaaiiiigoddddddd! What has happened!! What has this world come to?!
Me: Someone pleeeeeaaaaseeeee kill me!!!!!
In case you did not guess, I listen to the shoulder devil like 99.99% of the times. Anyways, where was I? Yes yes, how to kidnap Pepper Winters. First stalk her and find her address, lure her with candies on my bicycle (because that's the only kind of badass two-wheeler mom permits me to ride on, and I will need to be on mom's good side after bringing a kidnapped author home), and then somehow convince her and the airport officials that she's my adopted mother, and when she starts to remember start gloating about how much I love her books and distract her and..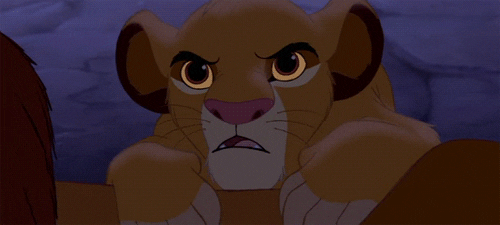 Wait a minute! That's not what this post is about! It was a review. Don't distract me!
Okay okay, so here we are- at the end of one traumatic murder (because Pepper threw me down that cliff), and a looong conversation and a little psychotic kidnapping tips- finally to what this post was initially about.
The Boy and his Ribbon.
It has, in all honestly, been a long time since I've read Pepper. After the Monsters in the Dark series, I really haven't read anything by her. But just because I haven't doesn't mean I haven't kept up with her over the years. Tears of Tess had made a big enough impact on me to never forget her. So when the news was dropped about The Boy and his Ribbon, I knew it was coming out, but I wasn't all that very curious to be honest. I planned on reading it, but those plans were like the plans I'd made with her other books. I knew I might never end up reading it in the end. But then sometimes before it was released, I started getting curious. And when I get curious, I read! (LOL that could be some sort of weird tagline ha!)
Anyways, I'll tell you why this book was so special for me.. be still my dead heart, be still.
"Why do I insist on slicing through the sticky tape on my constantly breaking heart and stabbing it over and over again? "
Memorize that quote above, if you read this book then you will need that quote just to show the world how you feel in a nice poetic way, where you don't come across as a wimp.
And with that I start my review.. hopefully.
The moment I started this book, I could physically feel my heart galloping as Ren ran away from his slavery. Like I said already, I haven't read Winters in years. But still, right from the beginning I knew this was her best work. To date. I am legit prepared to bet on it even without having read majority of her other works.
But that is not it. That's not nearly it.
I know reading that blurb makes you feel like it's a romantic book, but it's not. Not until the last few chapters at least. The one category best fitting it is Fiction or Contemporary Fiction. I can see many people absolutely hating it, or being very disappointed by it, and I think they are entitled to their opinions. But don't don't shy away from this book just because of that. Give this a chance, because that's all this book really begs for. After that, you'll be the one begging it to have mercy on you.
I really don't wanna talk about the plot, because it's a discovery everyone should make on their own. But I do wanna say that Ren and Della are now one of my most favorite characters. Hell, I even cheated on Troy Heathgate for Ren. The feeling of satisfaction that came from reading this book is indescribable.
Forgotten and alone on the very same rug where I'd placed her, her little shoulders sank almost to her tiny hips. She was a puddle of despair, and it tore me up inside.
I don't know what it is about those lines, but the moment I read it, I knew that this book was gonna be a favorite. No doubts about that. And I've gone back again and again and again to that same scene, studied those same lines, but each time, it just hits me so hard in the chest.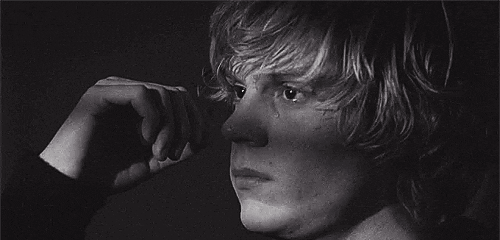 Never never never have I ever read about a person like Ren. He was just.. *breathes deeply*, that scene where he promises to work just so Della could have her education? Man.. it tore me. It literally reached into my chest with clawed hands and caused a tornado inside it. If i ever find a man like Ren, I will- and all jokes aside- bow down to him, and promise him him my fucking soul because anything else would be much much less that what he deserved.
And Della, I love that girl dude. I really do. I mean seriously, I'll be the first one to tell you that teenage hormones aren't nearly as monstrous as authors in books make them out to be. And I'm still a teenager, so trust me on that. But Della's issues? I got them! I was angry with her- so fucking raging pissed off- but that was the exact kind of anger I felt towards myself, and that realization was so powerful- for Pepper to make me self-reflect like that.
Another reason why this book is so special to me is because I finished it in one sitting. I haven't been able to get this invested in a book in about 4-5 months now which really made me sad, but I started this book in the afternoon, and was done by it by midnight. And really, it deserved all that attention I gave to it. And more actually.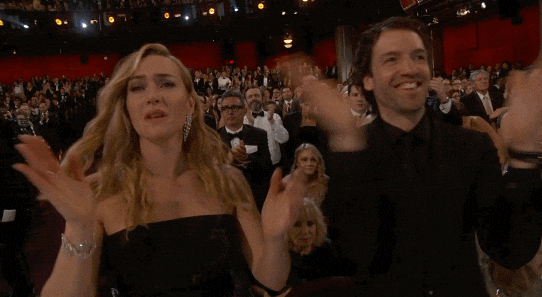 Pepper did an absolutely phenomenal job writing this book. I never usually read the Acknowledgements, but this time I did. And you know, she said that writing this book was effortless for her. And that is exactly what I felt as well. This was a six star book for me, and the only reason I gave it a five is because I am dead after that cliffy Pepper abandoned me on.
Don't tell my shoulder entities that tho.
PS: I know this post got really long and I'm sorry if I'm saying this for the ten-thousandth time now, but I really really need The Girl and her Ren as soon as possible. I've already read TBAHR 3 time now since yesterday, and I'm not looking forward to it being memorized by the time I get my hands on TGHAR lol.
"My family was a single girl who I would happily die for, and lately, that was exactly what she made me want to do."

—Get this book—
About the author:
Pepper Winters is a multiple New York Times, Wall Street Journal, and USA Today International Bestseller.
After chasing her dreams to become a full-time writer, Pepper has earned recognition with awards for best Dark Romance, best BDSM Series, and best Hero. She's an multiple #1 iBooks bestseller, along with #1 in Erotic Romance, Romantic Suspense, Contemporary, and Erotica Thriller. With 20 books currently published, she has hit the bestseller charts twenty-nine times in three years. 
Pepper is a Hybrid Author of both Traditional and Self-published work. Her Pure Corruption Series was released by Grand Central, Hachette.
—Books in this series—