Oh em gee, since I haven't been able to be taken as a hostage by three hunky robbers, I did the next best thing, and got them here. Or the lady who made them more like it.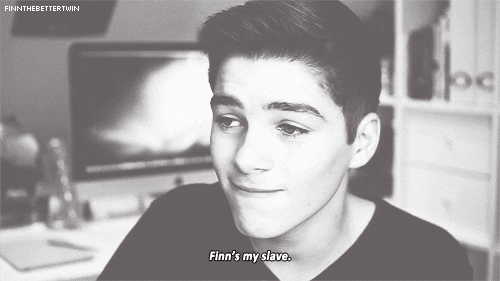 You're welcome Ladies.
Please tell me you've read Annika? She's my go to author whenever I need to read something promising and hot and light and unbearably sexy. She's also the reason my best friend thinks I'm a whore who wants to be in a relationship with three men who are preferably all tormented and are robbers as well.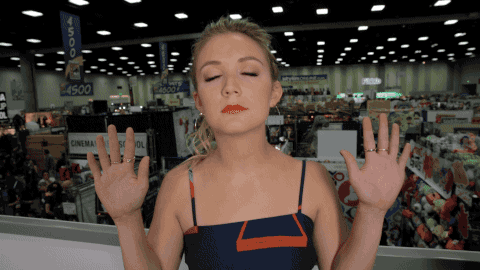 And I have to tell you, she was so excited when I asked her if she wanted to join in on the fun, and when she said yes I was more excited, and so basically we were both ultra excited and now you're extremely excited about not seeing the word excited every again. Aren't ya'? LOL. Sorry, I'm a bit hyper, can you tell?
Anyways anyways anyways, I bring you Annika Martin! Let the drum-rolls begin!
"A million stories lurk within his skin. A million new words and sensations to learn."
—Lana Sky //Crescendo
Annika Martin—
I'd walk the neighborhoods at night, looking in the lit windows.
Not in a creepy way.
Hopefully.
More like a lonely way.
Catching sight of the people inside. Imagining happy lives. I gave them
Peanut butter cookies every Sunday. Clean baseboards and good TV. Beyoncé songs on birthdays. Whispers in front of the fire. Stupid jokes. Dorky pictures on the phone.
A thousand stories.
And a girl they'd never know about, walking by.
Wondering.
And then you came into my life. T-shirts on my dresser. A new toothbrush in the holder.
Orange like summer.
And our fingers mesh together.
We walk.
And I think this moment has never been. And the people inside their homes are happy and warm, but so are we. A million stories lurk within your skin. A million new words and sensations to learn.
Kisses like minty coffee and man.
Endless as sidewalks.
—Annika Martin //The Walk
About Annika—
Annika Martin loves fun, dirty stories, hot heroes, and wild, dramatic everything. She enjoys hanging out in Minneapolis coffee shops with her writer husband, and also likes birdwatching at her bird feeder alongside her two stunningly photogenic cats, especially when she should be writing. She's heavy into running, music, saving the planet, taking long baths, and consuming chocolate suckers. She's worked a surprisingly large number of waitressing jobs, and has also worked in a plastics factory and the advertising trenches; her garden is total bee-friendly madness and her most unfavorite word is nosh or possibly fob. A NYT bestselling author, she has also written as RITA award-winning author Carolyn Crane.
—Books by Annika—
Whoa! Isn't that just amazing?! I freaking loved Annika's poems, and it is absolutely no frigging surprise, considering how much I love her books. Have you read any of her books before? What's your favorite? Why? (You cannot say Hostage because of the cover, because that's my reason and you're a thief, so you can just go with the hunky robbers lol)
Anyways, what do you think of her poem? Did she do Lana's quote any justice?! I KNOW she did!! Leave your thoughts below!
—Giveaway—
I guess we all know what happens now? Yes yes, today I have for you a Paperback copy of Crescendo by Lana Sky.
HOW TO ENTER-
Follow me and Annika on Twitter @DarkTalesJunkie and @Annika_Martin. (You need to do this because I need to contact you somehow XD)
Tell us how much you love Kate's poem in the comment section and on twitter.
Tell me in the comment section down below if Kate did Leylah's quote any justice or not. (Yes, you can be brutally honest too XD)
Additional Entry: Follow my blog/newsletter, and follow me on IG @darktalesjunkie
Aaand with that, we're 1/3rd into our fest! Fuck yeah baby!! Hang on to see who the next author in the line up is, and until then you can catch up with the rest of the poems. Start by checking out Lana's poem here. Don't forget to come back on the 11th for more!