Look whom I've lured here with the promises of candies and stories *cackles*. Today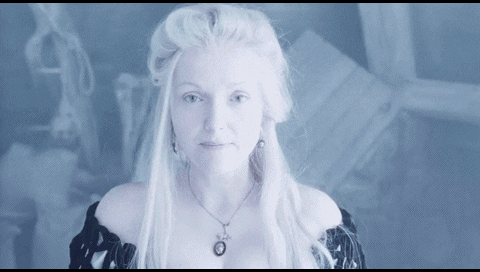 ladies and gentlemen, I have got you a new treat by the delectable Kate Farlow, or as you might know her- LK Farlow!
Kate is a new to me author, and I have read just a couple of her books, but this lady is damn talented people. I was honestly really excited when she said yes to doing this. Especially the serial witch in me was at least. She was saying "new food for the cauldron blog". No I'm not eating her. But I could. She's that sweet♥
"You don't always get the treasure by holding on. Sometimes the magic happens when you let go." 
—Leylah Attar// The Paper Swan
LK Farlow—
For so long, you were all I could see…but,
Without you, am I me?
My eyes are now open, and I know I should leave…but,
Without you, can I breathe?
I ache to stay. I yearn to fight…but,
Without you, is there any light?
Stronger now than I was before,
Without you, I am not less…I'm more.
For so long, you ate away at my sanity…but,
Without you, can I be free?
My walls are going up, my heart is hardening in my chest…but,
Without you, can I be my best?
I ache for peace. I yearn for quiet…but,
Without you, will my emotions still riot?
Stronger now than I was before,
Without you, I am not less…I'm more.
—LK Farlow
About Kate—
Name's Kate, but I write as LK, and like it says, I'm a small town girl with a love for words. Like, really, that pretty much sums it up.
Kidding. I'm kidding.
I'm a life-long South Alabama native, with a love for all things Southern. From the accent (which I'm strangely lacking) to the food, it just makes my heart happy.
I have the most amazing husband on the planet, and 3 scrumpalicious Littles—for real, my fam jam is the best.
I've always loved reading and writing. So, my free time is filled with all things books and words.
—Books by LK Farlow—
So?! What do you think?! Wasn't Kate completely on point with Leylah's quote? I think she did amazing, especially when the bar was already set so high with that quote #IamBiased lol. What do you think? How did Kate do? Have you read any of her books? Which one is your favorite one?
—Giveaway—
Following the trend, today we have.. you guessed it, a paperback copy of The Paper Swan by Leylah Attar.
HOW TO ENTER-
Follow me and Kate on Twitter @DarkTalesJunkie and @authorlkfarlow. (You need to do this because I need to contact you somehow XD)
Tell us how much you love Kate's poem in the comment section and on twitter.
Tell me in the comment section down below if Kate did Leylah's quote any justice or not. (Yes, you can be brutally honest too XD)
Additional Entry: Follow my blog/newsletter, and follow me on IG @darktalesjunkie
Eek! 3 frigging days! I am so effing excited with this! BTW don't you absolutely love that cover of Paper Swan? It's one of my most favorite books of all times. I can't wait to get a paperback copy of it in my own hands, so I'm pretty jealous of giving it away to ya'll lol. Anyways, to check out what Leylah had written click here, and hang on until 7th to see who the next author is and what they've come up with!
Adios babes!