About this book: 
He found me in blood and tears.
I stayed with him through darkness and fire.
We loved each other in the moment between innocence and bitter truth.
We were the kids easily ignored, who grew into adults we hardly knew.
We weren't meant to last forever. And we didn't.
He ran away.
I tried to move on.
Yet I never stopped thinking about the boy who had fought to keep me alive in a world that would have swallowed me whole. He was the past that I buried, but never forgot.
Until the day I found him again, years after believing I had lost him forever.
And in cold, resentful eyes, I saw the heart of the man who had been everything when I had nothing at all. So I vowed to hold onto the second chance that was stolen from the children we had been.
Sometimes fate is ugly. Life can be twisted.
And who we are can be ruined by who we once were.
For two people who had survived so much, we would have to learn how to hold on before we were forced to let go.
Release Date: 16th February, 2016.
What I think?
Oh-kaaay. I'm seeing why this was one everyone's top list in 2016, because daaayyummm Walters!
Not my first rodeo with Meredith- Reclaiming the Sands is one of my most favorite books of all times, hell it's even on my wall of books in the home page of the blog right below 53 Letters for my Lover- that's how much I loved Flynn and Ellie. But that was it. After RTS and Chasing the Tide, I'd never read any book by her. I don't even know why.
But then I saw the cover of her new and upcoming book Ashes of the Sun, and I. Was. In. Love. I think we're all aware of how big a lover I am of covers, and I have to say, I could lick-kiss-touch-smell-feel that cover. And have an orgasm while doing all that because of how absolutely fucking gorgeous it is. And at this point, I don't even care of how good that book is or not, I just need a paperback copy so that I we can elope with it.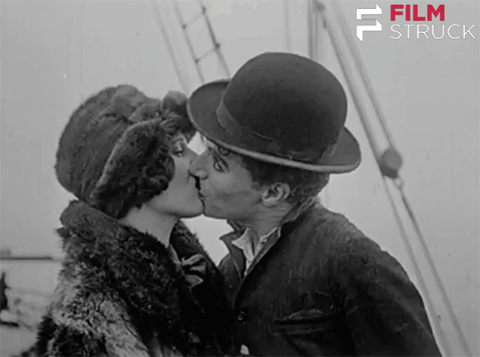 And that brings me to another one of Meredith's books that I'd been perving on for over two years ever since it was released. It was back in those days when I did not have a blog so no ARC copies for little girl here, and then everyone was l-o-v-i-n-g that book and I was the only one amongst my friends who had not read it, and so I never read until this week.
Yeah I know- great logic.
But however, ever since I saw about Ashes of the Sun I was craving a little bit of Meredith's words, so I picked up my big girl panties and finally started this book. And boy am I glad I did.
Imogen meets Yossarian Frazier when she was a 16 year old run-away. 6 months on the streets, and Imi and Yoss both know they're soulmates. I won't spoil anything for you, but after 6 months they separate because life's a bitch, and then crash into each other again after 15 years.
Cue. Swoon.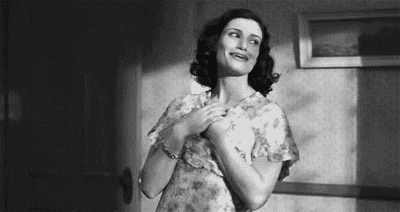 Even though I absolutely hated the way they came back together. I feel the need to mention that, should anyone think it's remotely swoon-worthy. It is not. I'm just different like that. I get turned on by pain.
OK, that just got really weird really fucking fast.
Back on track. Back on track.
Where was I? Ah yes this story. God, my heart, you should've seen the condition of it, and I wasn't even 3 chapters into it.
One thing I feel like I should say about this book is that it's ugly. The the kind of raw ugliness that authors usually shy away from, from the fear of turning away readers, and I have to say, I commend Walters for going with the story the way she did.
Even after being separated for 15 years, it's pretty evident that Imi and Yoss have some really strong feelings for each other.
He was a patchwork of pain.
And that's about it. That's all I can say about this book without spoiling anything, because now that I look at this book from a critical point of view, there isn't much to the story after the 15 year period when the book actually takes place. And there isn't much to the story 15 years ago when the book originally began from. But that was the brilliant part, because even if the story isn't that long in the real life, it's far much longer than a single fucking life.
I am, as you might be aware of, not a huge fan of sweet characters. I like a bit of a bite in them. But shit if I wanted to change anything in Imi and Yoss. They were one of the strongest characters I've ever read of, and that's saying something. I'm not going to sit here and say how I want to change this in Imi and change that in Yoss because I'm not. Yes they had their moments of weakness, but that was so justifiable- being in love, and hungry and homeless makes you do stupid stuff that if someone did for me, I'd totally blood-oath my soul to them.
Fuck, I knew this was going to be a wringer. Everyone told me so. Kat, and Sophie, and Warhawk- everyone. And I believed them. Trust me. I went in with high hopes, and Walters did not disappoint. But still I'm surprised!
This might easily be one of the most unique books- at least I haven't read any story line quite close to this, and I think that is a very rare thing in the over-saturated romance community where every second story is a rip-off of the first, and it's a vicious cycle.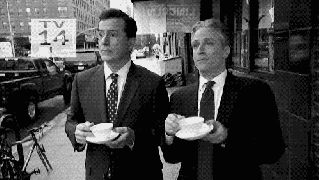 At this point the only thing that still keeps me reading these romance books is the talented authors in this community, so seriously, people like Meredith with her dangerously brave stories are a breath of fresh air.
Bravo baby, bravo. All you've achieved right now is gotten me s-a-l-i-v-a-t-i-n-g for Ashes of the Sun. If I don't have it soon I'm gonna combust.
Period.
(And now you might be wondering why I gave this book a 4 1/2 stars and not a 5 stars if I loved it so? Answer: Because I'm hormonal. And that's a legit reason.) 
Like heartbeats and sunsets.
Happy endings and old memories.
This was what Yoss and I were made of.
—Get this book—
About this author:
A. Meredith Walters is a New York Times and USA Today bestselling author of contemporary and new adult romance. A Virginia native, she currently resides in England with her husband and daughter.