About this book: 
He challenged her sanity.
She shattered his reality.
They dared each other…to the brink of madness.
A dark and twisted maze awaits criminal psychologist London Noble when she falls for her patient, convicted serial killer, Grayson Pierce Sullivan. As she unravels the traps, her sanity tested with each game, she's forced to acknowledge the true evil in the world around her.
Release Date: 19th September, 2017.

What I think?
She's my salvation. And I'm her long awaited consequence.
Oh. Fuck. YESSS!
I was going to write a series review for this one, but then I just had to talk about it before I even started with Born, Madly. Let me start off with this question-
How many of you bitches have read this book? And if you have, then why did none of you tell me about it?!
Fuck man, I feel betrayed! I thought we were supposed to be family yo!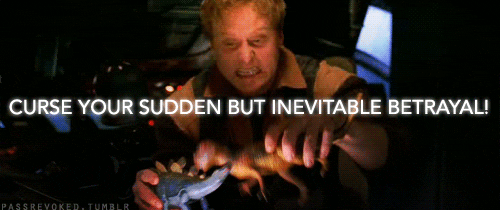 Anyways, all my drama aside, I have to say this:
I FUCKING LOVED THIS BOOK!
I think it was Annika Martin (yes, the author), who first brought this book to my attention in her newsletter. And I'd ignored it, but then one of my GR babes pointed towards this book yesterday, and I was just panting for a good psychologically fucked up romance, so when I saw this, I knew it! The universe had spoken, and I had to read it after that.
I was immediately pulled into this book, and I have a theory- I think I've been reading too much smushy romance for the last couple of weeks, because this felt dark right off the bat. Being the first book I'm reading by Wolfe, I wasn't sure what to think about her, because I think she hasn't been big among my circle of readers, and plus I avoided reading the reviews as well, so I was very blind. And I think that was the best thing I could've done.
Gravity only needs one slight push to send me spiraling down.
Wolfe sets a very somber tone from the very beginning, and the tension wraps itself around you like a tight thread urging you to turn the pages without halt. I was in college waiting for a seminar to begin when I started this book, and I literally had to walk out because it was either that or put the book down, and I couldn't put this book down goddammit!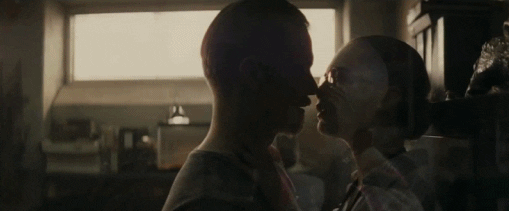 Dr. London Noble is a criminal psychologist. She studies and evaluates the most depraved and psychotic minds in the world and sometimes gets them out of their ultimate punishment- death- by reason of insanity. But London hides a secret- a deadly past that if were to come out, could destroy not just her career, but her entire life. Just when she's thought that she put it past her, she runs into Grayson.
Grayson Pierce Sullivan is a serial killer- the Angel of Maine. He has brutally murdered 11 people, delivering his own form of judgement, where the law failed the victims. As a convicted murderer, it's made very clear from the very beginning that Grayson is set to die. And as his trial looms closer, and his connection to London grows stronger the tension proportionally increases.
If I'm obsessed, then she's infatuated— an explosive combination.
This is not your average story of  girl meets boy and they fall in love and love cures all. Why? Because here, love literally damns them both.
The reason why this book was so close to a 5 star was London's testimony.
B-R-I-L-L-I-A-N-T.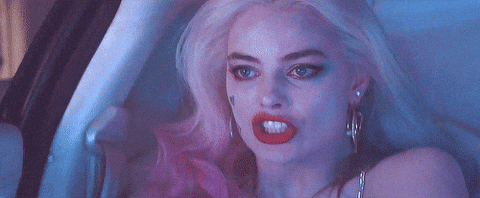 When she gave that testimony, I was like "Oh fuck yesss!" With literally hands in the air in middle of a crowded train, because that deserved a very loud, very vocal applaud people.
London and Grayson played so many games with each other that seriously, it's a fucking miracle that my head's still alright. Although I doubt it. You want someone to cast as London and Grayson? Think of Dr. Harley Quinzel (ie. Harley Quinn) and The Joker. This is the prime example of a Harley Quinn and Joker story. Initially it seems like the motive is for Grayson to get out of custody, and make London fall in love with him, but as the story slowly unravels, you realize that there are layer.
So. Many. God. Damn. Layers.
To pull through a book like this needs talent, practice and originality- and it was evident in Wolfe writing. I was so fucking entranced by her world building- perhaps more so than I was with this story itself. And I think the sharp tone in which Wolfe delivered this story makes it such a perfect and enjoyable read. Like I said, this book has layers, and for those layers to perfectly fit in, one needs to be excessively skillful in their delivery of the story, and even if this is the first book I've read by her, I can confidently say that she's a master story-teller.
This book is that perfect treat for all those dark romance junkies out there, who just cannot get enough of the depraved and the dubious morals; so if you are one of those, then I guess I cannot recommend this enough.
I'm going to do two things right now- add Wolfe to my to-look-out-for authors list and then start Born, Madly.
Ciao ladies.
"We're monsters. And our love is this monstrous thing that will devour us."
—Get this book—
About this author:
From an early age, Trisha Wolfe dreamed up imaginary worlds and characters and was accused of talking to herself. Today, she lives in South Carolina with her family and writes full time, using her imaginary worlds as an excuse to continue talking to herself.
---
—Books in this series—