About this book: 
ONLY BOUNDLESS LOVE CAN SILENCE THE WHISPERS OF THE PAST . . .
A broken woman.
A damaged man.
A free spirit intent on saving them both.
Elysia 'Sia' Willis lives a solitary life. The only person in it is her big brother, Ky, vice-president of the infamous Hades Hangmen. She loves him, but she has absolutely no love for the outlaw MC he belongs to.
Raised in secret by her mother, Sia grew up separated from her brother and distant father. No one knew she even existed.
After the tragic murder of her mother, Sia spiraled into a rebellion against the rules of the Hangmen. A rebellion with dire consequences that now, years later, she still can't escape.
As she lives once again in secret, happy on her own at her secluded ranch, a devil from her past comes calling. A devil who wants to possess her once again and take her from the simple life she never wants to lose.
And he will stop at nothing to collect what he believes is his: her.
Valan 'Hush' Durand and Aubin 'Cowboy' Breaux have finally found a home in the mother chapter of the Hangmen. The notoriously private Cajun twosome have, for now, put aside what chased them from their beloved Louisiana. But as threats toward the club build, Hush and Cowboy are given a task—protect Elysia Willis at all costs. Cowboy welcomes the job of watching over the blond-haired, blue-eyed beauty.
Hush fights against it.
Scarred by events from his past and a secret that plagues his everyday life, Hush refuses to let anyone else get close. Only Cowboy knows the real him. Until a certain sister of the club's VP begins to slowly knock down his defenses, shattering the heavily built walls that guard his damaged soul . . . with his best friend leading the charge.
As lost and open hearts begin to meld, taking each other from indescribable pain to the never-before felt relief of peace, the newly-mended threesome must first endure one more rocky path.
Only then will they finally shake free of the shackles of their pasts.
Only then will they shed the bonds that have for too long held their happiness captive.
And there is only one way to survive that path . . . together.
Dark Contemporary MFM Romance. Contains scenes of violence and explicit sexual situations. Over 18's only.
Release Date: 27th February, 2018.

What I think?
This is Tillie Cole. We both know I love this book just on principle.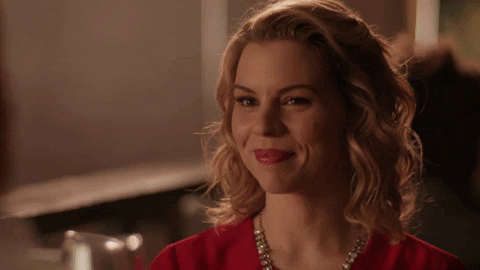 But, but– and this is a huge but- this was different. Not the usual one with so much darkness that it will shock you, and make you uncomfortable, and then arouse you and then make you more uncomfortable because omg-how-could-you-get-aroused-by-such-fucked-upness, and then make you sympathize with the characters so much that you actually end up supporting them in their fucked up endeavors, and generally with just Tillie being Tillie.
After the Damnable Grace, Tillie had set the bars really high with this one, and then she came out with Sick Fux and then I guess I was just expecting too much from this book- especially after it was revealed that it was going to be an MFM romance. I flove (that's 'fucking love' for those who don't know) MFM romance, and I was so excited for this. But it just didn't measure up.
Not that it wasn't a fantastic book, but compared to the last couple of her book, this fell short for me. It just missed that impact it could've made, and when I say missed I mean j-u-s-t missed. God it was so close to being completely brilliant, I almost feel disappointed now, writing this review.
I'll be honest with you- when the blurb came out I had no idea who Sia was. Damnable Grace had been released almost a year ago, and I don't really remember the details, so Sia's identity was completely lost to me. But nonetheless when I realized that this was about Cowboy and Hush, I was pretty fucking excited. And when I say pretty fucking excited, I mean this-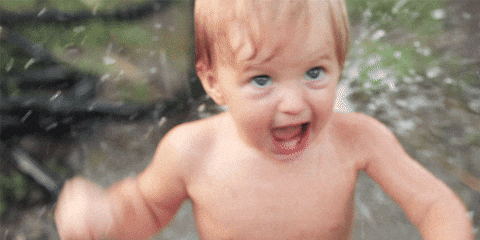 When she was a 17 year old, Sia ran away from her house with her friend Michelle to go to Mexico and enjoy their lives, but instead they fell into the claws of Juan Garcia- the ringleader of a sex trafficking ring. Scarred from her time with Juan, Sia has isolated herself from everyone. And just when she thinks she's done, he comes sniffing back, looking for her.
Cowboy- Aubin, and Hush- Valan, have been friends ever since an incident occurred in their teenage, that left Hush scarred to his soul. A victim of violent racial discrimination, Hush lives his life closed off from the world not letting anyone other than Cowboy in.
And then they meet Sia.
The connection between those three is quite instant, and I found their relationship very sweet- even if it was filled with a quite bit of hurdles. Many of the dark aspects that this series is so famous for was (I feel so at least) missing, but that didn't take from it its potential.
One of the things I loved the most was how Sia was like a mixture of both- Cowboy and Hush. She resembled Cowboy in so many things other than just their physicality, and then she could so strongly relate to Hush because of the violent pasts those two shared. Definitely Tillie was playing with a lot of strong emotions here.
Is it wishful thinking on my part when I say that I wanted some romantic connection between Cowboy and Hush? I mean those two do everything together, so why not just be together as well? *sighs forlornly*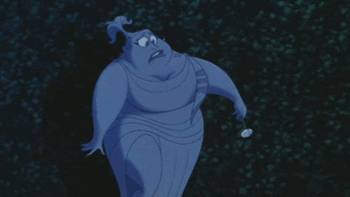 OK let me get serious with this review now. 
As an MC book, I was expecting a lot more MC in this than there was. The almost entirety of the book takes place in Sia's farm. But that wasn't my biggest issue. The book holds this ominous sword over your head right from the beginning with Juan's search for Sia, but then when the time actually arrives for Cole to execute that sword, and she ends up with Sia and Cowboy kidnapped and taken to Mexico to Juan's place- nothing happens to them! I mean other than that 23/2 tattoo carved into their skin and Michelle finally setting herself free- nothing happens!
And when I say nothing happens I mean it. In the books before this, usually after the heroine gets kidnapped, she's tortured and you as a reader get a present act that allows you to decide and come to terms with whatever fate the torturer gets. But in this one, Juan kidnaps her and does nothing. Cowboy is beaten up a bit, but there's no threat to his life! And if you've read even a few fiction books, then you know they're getting rescued by Hush.
When the entire Mexico scene is done with, I was like shit man, you just missed that opportunity to make this book a memorable addition to the series. There was no tension created because the Hangmen knew where Juan was, they knew how to get in, and they knew they would get Cowboy and Sia out. All these information kills any suspense that might've been created for us as a reader, if we were just given Cowboy's and Sia's POV. Hush's POV there was I feel a major mistake in the execution of this story.
And then there was the whole Hush not being able to come to terms with his family's murders. I get it. I really do, and I agree with his actions. But what I don't agree with is that "Love conquers all". Hush had been in a depression for the last 10 years, and you're telling me just Sia telling him that she didn't care what people said about their skin colour and their relationship, and then Hush just putting a bullet in his grandfather's brain makes everything OK? That kind of shit requires counselling! I would've liked Cole dealing with that better than she did. Depression is a serious shit.
And while yes, I agree most of the characters in this book require therapy in the real world, but she did not address their depression as intensively as she did Hush's. I think the only exception was Lilah- but even she came out of it after she cut her face open to 'destroy her beauty', if I'm not wrong. And throughout the book, Cole did keep dropping a lot of hints that Hush was depressed and needed professional help.
So yeah, that's kind of why I rated this book lower than the rest in its series.
But then again to talk about the merits of this book- Cole's writing was as always- irreplaceable. Despite everything I've said, I adore this book. My heart was clenched the whole time reading this- not because of the tension of the lack of thereof, but because of the emotions that the characters evoked. So yeah, Sia, Hush, and Cowboy were really strong characters.
I could tell you how each character burrowed their way into my heart, but then I guess I should let you read this book for yourself and decide. I wanted to read this book so badly just as immediately as I finished it, because it was beautiful. If not in the conventional Tillie way, but still it was a beautiful book, with a stunning message.
Love does not see color, just pure hearts.
PS: I NEED Crow's story ASAP. A man who kills when Hades's dice tells him to? Yesssss pleassseee.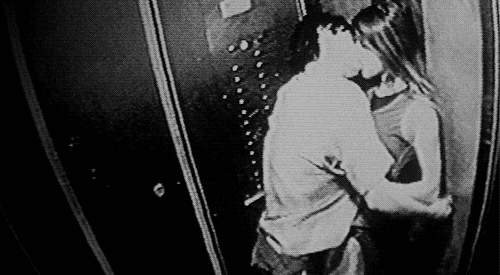 PPS: I'm calling dibs on him NOW. I feel it- he and I, we have a connection. And I will not tolerate any argument over it. I'm prepared to physically fight it out bitches.
—Get this book—
Amazon & USA Today Best Selling Author, Tillie Cole, is a Northern girl through and through. She originates from a place called Teesside on that little but awesomely sunny (okay I exaggerate) Isle called Great Britain. She was brought up surrounded by her English rose mother — a farmer's daughter, her crazy Scottish father, a savagely sarcastic sister and a multitude of rescue animals and horses. 
Being a scary blend of Scottish and English, Tillie embraces both cultures; her English heritage through her love of HP sauce and freshly made Yorkshire Puddings, and her Scottish which is mostly demonstrated by her frighteningly foul-mouthed episodes of pure rage and her much loved dirty jokes.

—Start this series—