About this book: 
The root of all madness is an unbearable truth…
At seventeen, Willow Holloway's life was torn apart. The happy, driven girl is gone, and she is left wracked by post-traumatic stress her body remembers even if she does not. When her father suddenly uproots the family from their posh penthouse in New York City to the tiny town of Harmony, Indiana, Willow becomes more untethered and lost under the weight of her secret. On a whim, she auditions for a part in the community theater's production of Hamlet and unexpectedly wins the role of Ophelia—the girl who is undone by madness, and her love of Hamlet…
Isaac Pearce is from the 'wrong side of the tracks.' The town bad boy. Girls pine for his attention and guys are in awe of him. That he's an acting prodigy only adds to his charisma. Isaac utterly disappears into his characters; the stage is the only place he feels safe from his own traumatic home life. He wants nothing more than to escape to Broadway or Hollywood and leave Harmony behind for good.
No one can play Hamlet but Isaac, and when the director pairs him with Willow in acting class, they clash again and again—neither willing to open their hearts to anyone. But clashing leads to breaking, breaking leads to the spilling of terrible secrets, and soon Isaac and Willow find Shakespeare's words mirroring their lives. When they are cruelly torn apart, neither know how this play will end—with madness and heartache? Or healing, love, and the discovery of who they are truly meant to be.
In Harmony is a standalone NEW ADULT love story, and is intended for readers 18 and up. PLEASE NOTE, this book contains sensitive material such as physical abuse, and the aftermath of sexual assault (off the page). Reader discretion is advised.
Release Date: 13th February, 2018.

What I think?
The love was there first.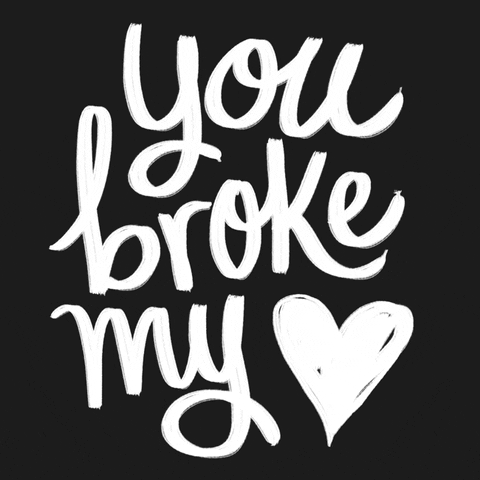 You wanna know what I think? I think that Emma is a soul sucker. She sucked my soul, and probably of every person who has read this book, and is going to read this book to write this, because there is no other way of explaining how completely drained and full of emotions I felt after finishing it. I wanted to cry, and I NEVER feel like crying.
I don't give out six stars so easily, and so far I've given them to only two books, and both by Leylah Attar. But giving this book anything less would be an insult to both- the author and myself as a reader. So there you go darling, my first 6 star review of this year- to a book that deserves a lot more actually.
In Harmony wasn't the first Emma Scott book that I've read. I'd read How to Save a Life before as well, and really it caught my attention with how unique the story was. After that I never really got an opportunity to read her again, but when I saw In Harmony, I knew that I had to read it.
And my instincts were so right!
This book is EVERYTHING!
Emma's writing is so enrapturing, and gorgeous that.. honestly, let me get to that in a minute. I'll talk about the story first actually.
As Emma so rightfully put it in her reader's group- "I wrote a book about two people falling in love over Hamlet. How crazy is that." Crazy that is my love, but all the best things are.
Us dead people, we rest in the graveyards.
This book opens up like a rose, you step in with the mere lure of it, and then you get stung by the thorn, but by that point you're already too addicted to its soul to walk away anymore. And thus you begin falling and falling with no promise to an ending, and suddenly you're there and the relief is so sweet that all you wanna do is cry.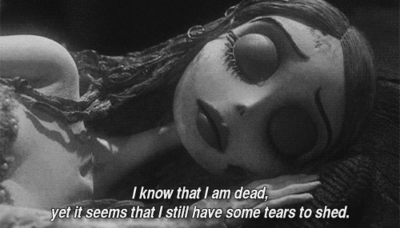 I swear, I felt like bawling after this book was finally over, because Isaac and Willow have one of the most beautiful stories I've ever read. And because beauty like that is fucking overwhelming sometimes.
Willow Holloway looked like her namesake– beautiful, delicate and weeping.
17 year old Willow knows what it feels like to not want to feel anymore. She knows what it feels like to lose her voice and her words. One year ago when she had been raped by a boy she considered a friend, Willow lost her words. So when she moves into a new small town- Harmony, and meets Isaac, she knows exactly how he feels.
And that knowing connects the two of them.
Losing his mother suddenly at the age of 9, stole his voice from Isaac, and the only way he found to tell his story was through someone else's words. Isaac lives his entire life on the stage- he feels, he breathes, and he loves all on the stage, because real life is far too cruel to live with such raw inhibitions. An alcoholic abuser for a father, and a town that resents and worships him at once has made him want to escape Harmony.
Until.
Their story kept me up all night and left goosebumps all over me, and made my heart race with desperation to see how it ended. I knew how it ended, but I didn't know how it would end, and that was enough to give me a hangover I doubt I'd ever get over.
Willow and Isaac stole my heart with how open they were with their emotions- not just for each other and the audience they performed for, but also for the reader aka me. The silences in their lives and the dialogues and the different scenes and acts- all felt more real that anything outside this book felt, and that to you (or me) is the sign of a brilliant novel. It turns its fiction into your reality.
And I doubt I need to say anything about Emma's writing at this point. It was phenomenal, and so beautiful, like each word was placed carefully to seduce you into reading them further, while simultaneously cutting you as well, until it was too late when you actually realized.
This story was brutal, and Emma did not pull a single punch. I would tell you to dive into this book in full protective gear, but I doubt that would be enough. You'd still come out of it bruised and broken and yet brimming to the edge of your skin with a soul where Emma somehow sewed herself and Willow and Isaac into.
In that moment, it seemed so easy. So perfect, I could almost forget the words were written for a tragedy.
—Get this book—
About this author:
I write romances with flawed characters, characters with artistic hearts: builders, poets, and writers of various makes and models. I love to write book lovers; those who have found refuge, companionship, and escape in books, much as we do in real life. I like realism, honesty, authenticity in storytelling. I love to write about enduring love, soul-deep love, in as real a setting as I can make, but with big smooshy HEAs. I believe in diversity, open-mindedness, and inclusion. I like sweetness mixed with steam, love conquering all, and above all, hope. Love always wins.