About this book:
Cold, ruthless, vicious. 
I'm Paulo García's monster, and I'd swallowed that bitter pill whole, learned to deal with it… until she stormed into the house like some avenging Valkyrie.
Brave, stupid, beautiful. 
Nicky just wants to save her brother. She showed up with an envelope full of cash and a smart mouth and found herself in a den of monsters. I wish I could say I was the best of them, I wish I could say I wanted to protect her — but I'm far from perfect and she's so damn sweet.
And all I want is a taste before this world destroys her.
Release Date: 20th January, 2018.
What I think?
I'm not a good man. I can't save you, and honestly, now that I have you, I don't really want to.
Holy. Fucking. God. 
This book was so fucking dark and so fucking dirty, it's off the charts people! For the last couple of weeks, I've been dying to read a true dark romance- one that will make me fear for the characters and get me all hot and bothered. But let me tell you, when I started this book yesterday on the bus, I did not expect this.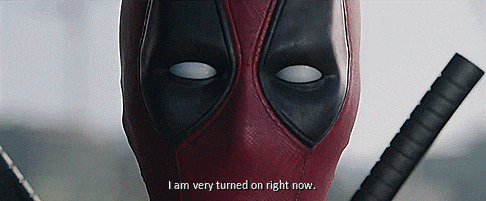 Being a monster for Paulo García comes with a price, and Andre has long since lost his humanity in the hell he readily entered for the sake of justice. But being a soldier for one of the most dangerous men to come out of South America means that his life belongs to that very man, and there is no escaping.
Nicky has a problem- the men who beat up her brother for money. To protect him, she barges into the house of the devil with nothing but 20 grand and an attitude that immediately puts her on the radar of every man present under the roof of Paulo, who decide to teach her a lesson for being disrespectful.
And thus begins this one fucked up tale.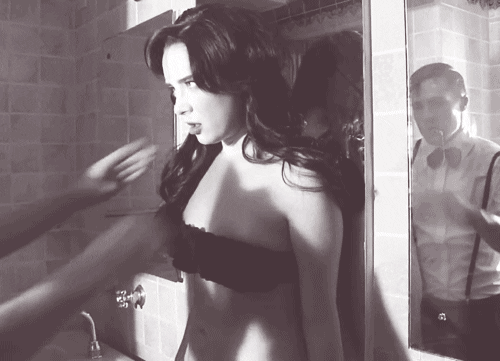 I'd call this a love story, except Andre just "wanted to taste" Nicky, and it's not like Nicky was given much of a choice in the matter anyways. But I really loved how Bene developed both the characters slowly between the dirty fucking and the mind games.
This book was legit hot. Like so hot that my panties were in a perpetual state of being soaked. And let me just tell you this-
DO NOT READ THIS BOOK IN POLITE COMPANY!
I was reading this book while commuting, and OMG! It's really fucking awkward to be that aroused while on a bus full of sweaty people. Really. Awkward. 
On. Off. Andre was made up of extremes, and I was lost in the middle somewhere. Fucking drowning in the void.
Andre and Nicky's chemistry was off the charts. And I may or may not be jealous of Nicky for having Andre. And maybe Nicky irritated me a little in the beginning with how little she thought before acting, but then I really started liking her as the story progressed. She was definitely a strong character that really blossomed once she got rid of the tantrums, and that was mostly because how little unnecessary drama she caused.
I was a total goner for Andre from the very first page of the book, and that emotion persisted because he did not wimp into a weak pathetic lover after he developed feelings for Nicky. And really that I think is a huge measuring factor while reading a dark romance. So if I am somehow able to find Andre in a dark alley someday, he's getting fucked. I'll be on the look out for him.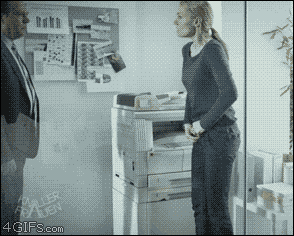 The fact that most of the events in this book takes place in the span of a mere week completely shocked me when it was mentioned. I was so immersed into this fucked up world Bene created, that it became really hard to separate from it, and that was such a welcome feeling. It's been quite some time since I felt my heart beating so fast due to the eminent danger in a book, so I was a little out of practice when Nicky was being tortured, I swear I got so uncomfortable, and I wanted to fucking tear into my kindle screen ad castrate Paulo and Luis. Kudos Bene. Kudos to you for having the guts to do what you did in the end. I legit thought that she'd pussy out and not eat the carrot she dangled all throughout the story.
And I think that should tell you something about Jennifer's writing. It was clean and beautiful. Being a first timer, I don't think I could've chosen a better book to take my Bene virginity, and you can be damned sure that I'll be reading more from this author again.
Do I recommend this for all my fellow dark romance whores? That's a definite yes darling.
If I were a good man I'd stop touching her, stop hurting her, stop fucking her. But I wasn't a good man, and as I tightened my grip on the phone in my hand all I could think about was crawling back into bed with her to soak up as much of her warmth as I could. To breathe in all the summer I could from her hair, and hope that it would push the darkness back enough that when the time came I could get her out.
Let her go.
—Get this book—
About this author:
Jennifer Bene is a USA Today bestselling author of dark romance. She's been in the Amazon Top 50, and had #1 top-selling books in BDSM, Suspense, Thrillers, Horror, and more. While she's been writing for years, it's always been the dark stuff that makes her tingly, so her books are full of aggressive alpha males, feisty women who may or may not have a submissive streak, and intense, psychological story lines. Don't worry though, she always insists on having a nice little happily-ever-after, because without the dark we'd never appreciate the light.