About this book: 
"I need a reason to exist."
Beautiful, intelligent, independent, strong-willed, wealthy—Lilith Fontenot seems by all appearances, to have it all. But that's not how the highest paid prostitute in New Orleans sees herself.
A stain on society. A scourge. A waste. Outsider. Prisoner…
Any idyllic dream of the normal life she may have once imagined, Lilith buried long ago. Her only plan now is survival.
But mob boss Nico Santelli and community center owner Soti Christos have not given up on Lilith. Each has his own very specific, very opposing, plans for her, and neither will rest until it becomes a reality.
WHORE is a singularly bracing take on an ancient tale of tireless love, betrayal, and the possibility of redemption.
Release Date: 26th December, 2017.

What I think?
Note: This review does get kind of long and a little aluminium hat-ish towards the end, because speculations!
This is not your average story. This is not a book you can read in one go, because this story requires you to put it down, stand up, and take a breath before continuing. Going into this book, I knew that it wasn't going to be easy to read, because the title was a big giveaway, and I am damn proud to admit that it wasn't. If you've been on my blog before, then you know that I am a whore for angst, and Aster gave me that in spades with her new title- Whore.
Whore is the story of a girl, who learns that all she is is not defined by the blood that runs through her veins. It is a story of a girl who finds redemption in love, and her identity in the battle for it. It is the story of every that girl who was labelled by the society, and expected to fit inside the box under the label. Whore is the story of that woman who learned to love herself despite becoming an used up object that is the stark portrayal of this world's fucked up sense of love.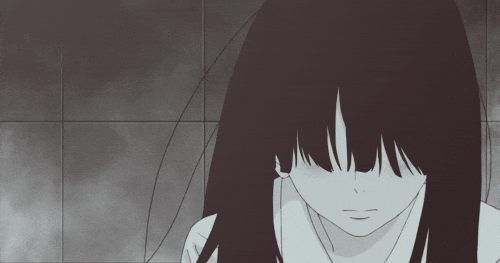 And to say that I loved it would be an understatement. There've been very few books that have impacted me, and those are the books that change you, not because they make you all emotional and shit, but because they teach you to look at the world in another light that you were once blind to.
And Willow Aster's Whore is one of them.
To start off with, this was my first book by Aster, and the reason I was so itching to pick this up was because a bunch of my favourite authors were talking about it, and it caught my attention. Plus that gorgeous fucking cover is a statement by itself! And I have to say this, Aster is one hell of a writer. Like seriously, I'm not even fucking with you right now. For a while there I was freaking convinced that this book would end tragically, and if you've read as many books as I have then you know that HEAs become an intuition after a while. So for her to cheat my intuition is a big damn feat I say! But all my shit aside, this entire book contained this really melancholic undertone to it that never wavered, right up until the very end. And that tone became so overwhelming after being subjected to it for so long that it just forced you to feel and feel and motherfucking feel!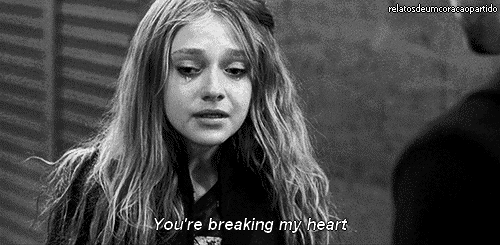 Lilith Fontenot is a third generation whore, and yes, I know that sounds all raunchy and fantastical and shit, but it's more real than you'd think. It's like how all these billionaire parents who hand over their companies and businesses to their kids you know, only in Lilith's case, it was her grandmother's business of being the highest paid prostitute in the country that she had inherited. Despite being groomed to become the best whore, she wanted more from her life than being a play toy for the man who paid for her.
Just as her desire to be set free from her life grows stronger, an old ghost comes back into her present to haunt her. Nico Santelli was the nephew of the Italian Mob boss, and also Lili's first love who had betrayed her and sent her packing into her life as a prostitute- gift wrapped with a bow on top. Now, six years after Lili had left him, he was back with the desire to claim her as his own.
That is when we have her running into Sotirious Cristos (Soti)- a giant of a man with the heart of gold, who ran a community centre and worked tirelessly for the community.
Soti and Nico were the absolute opposites of each other, and I think it shows Lili's evolution from a star struck teenager to a realist woman, when she falls in love with Soti, after being in love with Nico for so long.
Let me in, Lili. Together, the sum of out broken parts makes something pretty damn powerful.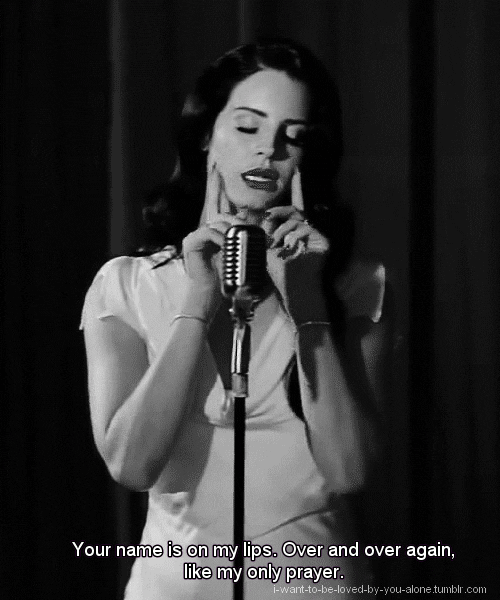 Like I said, this book wasn't easy. Not because of the subject matter, but because of how many twists the author filled in this book. I won't really go into the details and ruin the book for anyone, but I'll just let you know this that there is non-consensual sex, and betrayal and love. All consuming, blind love.
Now that I have vaguely talked about the plot points, let me talk about the characters themselves, and how they shaped this story.
Also, if you haven't read the book, this would be a nice time to stop reading. Go read the book, and come back and join me again. Come back.
---
---
Clearly, this book was centered around Lilith, and her struggle to build an identity for herself, but it's all those little side plots that unfold in the corners of your eyes that made this story remarkable. And the main, the most pivotal part of this was Nico Santelli himself.
The battling duality in Nico's character was- I found- very interesting. The constant uncertainty of whether he would be cruel again or be kind and loving kept me as much on my toes as it did Lili. I really don't think that it was all an act as much as it was him. And I believe, that in his own way, he cared for Lili; and that's most evident during the climax scene where despite their entire marriage being about her giving him an heir, he was prepared to leave Astra and make a run with Lili, if she gave him another chance at a new beginning. So much so, that his hope itself got him killed.
And I also think that the act of killing Nico was extremely important for Lili, especially when she wanted to be out of that life Nico himself had introduced her into. The symbolism there turned very literal, but not that I'm complaining or anything. It was perfect. Sorry to be blunt, but he deserved to die after everything he put her through.
I found Soti to be too good to be true and throughout the book- unsurprisingly- Lili agrees with me. I mean sure there are good men, but then there is Soti, and hell dude! WHAT ARE YOU MADE UP OF?! At times, I found him so good that it was legit unreal.
And I suppose that is where Biblical symbolism comes into play. Soti clearly represented Adam, and Lilith blatantly was.. Lilith- the demon Lilith who was Adam's first wife who left him for the fallen angel Sammael who was represented by Nico. "Lilith" in the texts is depicted as a female demon that was sexually wanton, and stole children in the night. And well, other than the stealing children part, I think our Miss Fontenot pretty much fits pretty much the whole bill. So that part was easy to prove.
The very fact that Soti was so inherently good and generous points towards him being Adam, who was also supposed to be pure. So I think that in some ways, Aster was searching for redemption for the Bibilical Lilith by making her kill the demon that made her sin in the first place, and going back to her first husband.
I seriously figure that this theory makes more sense than it being Hosea and Gomer story, like Aster said in her Author's note, because in that one, Gomer readily cheats on her husband, where as our Fontenot was forced into leaving Soti when his life was threatened, and even the sex with Nico from then forth points at being non-consensual.
So yes, I'm pretty much raving like crazy over this book already, which might have you wondering why that 4 star instead of the five? Yeah well, this book would've been the easiest 5 stars I'd have awarded a book, but the potential I saw in this was what held me back. I can't be very precise about why I ate up that one star, but seriously, reading Whore, all I could see was the potential- the potential to be a phenomenal book that fell short by an inch. That inch was bothering me so much throughout the read that I just had to- had to mention it. This author is just so talented that I get this gut feeling that this wasn't her absolute best (even though it was excellently good), and so I'll save that 5 stars for the book that she rips me apart with.
I know, I know. I'm probably thinking too much into it, but HEY! I think that just points at how much I loved this book and how deep it can get. So definitely kudos to Aster. I'll be keeping an eye out on her, and be definitely checking out more of her stories, because if they're nearly as good as this, then they're definitely awesome.
All of us are just fragments trying to grasp onto the next broken piece, trying to be a little more complete.
—Get this book—
About this author:
Willow Aster is the author of USA Today bestseller, True Love Story, In the Fields, Maybe Maby, and Fade to Red. Willow loves nothing more than writing the day away—anywhere will do. Her husband and two children graciously put up with her endless daydreaming; otherwise, the writing would never get done. She's also an avid reader, and has been known to walk, cook, and clean with her nose in a book. She's lived in Texas, Tennessee, Indiana, and California, but Minnesota has captured her now and doesn't seem to be letting go. Although shy, this lifelong writer and artist is convinced that the best part of this career for her is meeting and connecting with readers, authors, and all of those in this community of lovers of words.