About this book:
Belén: I've loved Luciano ever since I can remember, desired him before I even knew what it meant. He's always been the only man in my life—my constant protector, and his rejection only intensifies my need.
Luciano: I've never known a love more fierce than the one I feel for Belén. But I force myself to deny her no matter how much it hurts.
Our love is a sickness and both of us are infected.
Because there's no cure for being from the same family
***Warning***
This novel contains graphic sex scenes, including: incest, F/F, and ménage, M/M/F. Some drug use and violence.
Release Date: 25th May, 2015.

What I think?
WHAT THE MOTHER FUCKING FUCK JUST HAPPENED HERE!!!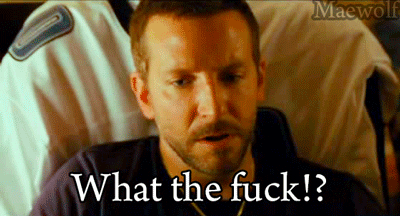 I will not lie to you people, I loved this book, but it was a serious mind fuck. And do get intimately acquainted with that word because I shall be using it a lot in this review. And I mean a LOT.
I was really tempted to throw this book out- I won't deny that. I mean that ending! I feel like someone should've warned me about it, because dude that shit is not cool! I don't care how much you hate me, warning me about an ending like that is national fucking priority! Argh! I wanted to rip every single hair out of my scalp. And I mean s-l-o-w-l-y.
So yeah, the angst was turned up all the way alright, and I was totally feeling the heat, and someone *looks side eyed at Mara White* forgot to turn it off. Even long after it was over!! Because where the fuck is Malentendido woman!!!! Someone come save my head, because it is aching from being banged on hard unyielding walls so many times.
On to the main story now- this book revolves around two kids- Lenny/Bel (Belén) and Lucky (Luciano). They've known each other for forever. They've loved each other for forever. And now they wish to be together for forever. Only problem? (Because you know that there is going to be many problems because duh). They. Are. Cousins. First cousins at that. Like their-mothers-were-real-sisters first cousins.
Yeee-aaah.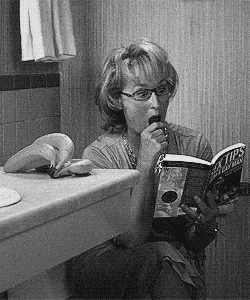 Talk about taboo bitch.
They both get crazy attracted to each other when they both hit the teens, but where Bel just wanted Lucky to be hers and for her to be Lucky's, Lucky couldn't run away faster and harder, because he felt that their attraction was completely wrong. And that constant rejection of his convinced Bel that it was a sickness. One that she spent years of her life trying to get rid of.
Poor girl.
That is literally just it. That is all the story is about, and that is all that you need to know about the story. But oh-my-GOD! For a premise so strong and a plot so simple, White totally destroys you with her writing. I've read a lot of books, as you might already know, and so yeah, I've come across a lot of writing styles. Almost every author has a unique accent, and I've come across the one that White writes in, but still, it's easy for me to say that she is quite different. It took me no time to warm up to her style, and once I warmed up, the temperature just kept rising to feverish pitches.
There were moments in this book that straight up made me uncomfortable- and no, they were not when Lucky and Lenny were getting intimate. That was hot. But Lenny's clinical outlook at sex hit too close to home for comfort. And a few more instances. Like literally every scene where she and Jeremy made out- ugh, I wanted to rip his dick off and shake her crazy hard and scream in her face. And the whole thing with Jaylee. Don't remind me of that. Nuh-uh. I don't want to remember it.
One thing I completely loved about this book was how obsessed Bel was with Lucky, and how resolute she was that he was the one. Even after everyone disagreed with her. Gotta commend the girl on that. I mean it's not like everyday you see someone going gaga over their cousin, and determined to sleep with them, and putting love spells on said cousin. Man is that woman a complete nutcase.
And don't get me started on Lucky. That bastard! That absolute self-serving selfish piece of shit BASTARD! I LOVE him, don't get me wrong, but I kinda hate him too. Especially after that wretched ending. Oh my god. Someone get me a new laptop because I think I might have broken this one. I've never had such a strong reaction to a book ending on a cliffhanger before, but this one literally pulled a violent outburst out of me. I was so crazy for Lucky, because he really proved himself to put Bel's needs before his own, but then he went and did what he did (spoiler: no he did not cheat), and now I'm completely mad. So I've decided to do us all a favor, and keep from ranting about him until the next book is out and he has eaten mud to beg for my redemption.
But on a serious note, this book was very angsty, completely taboo, and so goddamn beautiful that I just can't stop myself from being all angry lovey-dovey about it. Do I recommend this book? Definitely! Go for it if you wanna check out something totally inappropriate and totally wonderful and something totally unforgettable.
I tip the jar back and forth and Lucky's name barely moves. It's magnified by the honey and the paper has come unraveled a bit. This is going in the fridge behind Hector's beer where no one will find it.

Luciano Cabrera will feel my love and be sweet on me forever.
—Get this book—
About this author:
Mara White is a contemporary romance and erotica writer who laces forbidden love stories with hard issues, such as race, gender and inequality. She holds an Ivy League degree but has also worked in more strip clubs than even she can remember. She is not a former Mexican telenovela star contrary to what the tabloids might say, but she is a former ballerina and will always remain one in her heart. She lives in NYC with her husband and two children and yes, when she's not writing you can find her on the playground.