About this book:
He was the myth and the legend of our small town. But no one knew the truth… except me.
Me
My childhood was stolen by a monster. I've forgotten what love feels like. What happiness feels like. What hope feels like. I am numb.
Him
He's possibly as damaged as I am. Maybe even more. Scarred just as much on the inside as the outside. Just like me. He doesn't speak. He doesn't smile. He hides in the woods like an animal. I should be scared of him. But I'm not. He's the only one that has ever made me feel. And I want to make him feel, too. everything…
Release Date: 26th June, 2017
 
What I think?
You know what? I can see myself hating this book to be honest with you. The heroine is a bit too innocent and the hero is too fucking anguished (and yes, there's a thing as too much anguish/angst- that gets on the nerves). But you know what? I was completely surprised when I found that none of that mattered. For me, I fell in love with this book in the very first chapter, and nothing could diminish it after that. Even details that I might usually find annoying.
To put this simply, I found this book unbelievably charming. And yes, I am well aware of how strange and inappropriate it is to find a book with a theme as sensitive and potentially dark and triggering as this one charming, but really no other word fits. At least, not for me.
So now that I have given you my verdict about the book, let me talk a little about the plot (I'll try and not destroy everything lol).
This book basically starts as a prose. I kid you not. And being the huge sucker for prose that I am, I felt like I had already been hit with a shot of an aphrodisiac- a strong aphrodisiac. Tyler, a jaded, scarred and generally asshole of a man, was walking through the forest like he usually did, when he heard a soft sound of someone breathing. Since he was so used to rescuing lost dogs and trapped animals, he was completely blown out of his mind when he found out that the thing that was making the breathing sound was not lost dog, but a captured teenage girl who had been kidnapped 10 years ago when she was returning from school.  After a fight with the kidnapper, the police arrive at the scene to find a long missing girl, a dead man, and a wild man.
Aah. What a dilemma.
Skip to a year later, and ladies and gentlemen, I present to you Holly Daniels- the girl who had been kidnapped and then abused for 10 years, and the girl who was known as a dead sister to her younger sister- in general, a girl who had a real fucked up life. Man, can't say I don't feel bad for the chick. Being trapped with a child molesting psychopath for most of her life made it really hard for her to get integrated back into the society. As a coping mechanism, she carried her childhood fairy tale books with her- the ones she's had throughout her captivity, and believed in them.  And one of her biggest beliefs being that Tyler was her Prince Charming. because he was the one who got her out of her life of hell. So yeah, in some ways, I found her really childlike, and in others, I really really just admired her strength.
And now let's talk about the person you're all here for- Tyler. Like I've already said, Tyler was really jaded because life had been a lot less than kind with him. Being burnt to almost death, and then getting dumped by your girlfriend because you're ugly, and then getting in another accident that leaves you even more scarred and also losing your father the same night might do that. Just sayin'.
He has torn himself from the society that doesn't seem to want him, and lives in the seclusion and peace of his forest cottage when Holly comes back. A very unlikely friendship forms between the two of them, and an even more unlikely, but very much anticipated love blooms between them.
And this, this part of the story is what I adored the most- the buildup.
It is such a rare phenomena in the books I've read recently, that I drank that entire thing up like a dying woman stranded in a desert for weeks on end. No. Don't look at the screen like that. I'm not being overtly dramatic. Nearly 80% of this book was their relationship, and how it slowly developed from a savior-and-stray-cat complex, to friendship and finally love. And even more better it does so without being drony. I'm usually such a moody reader, but Carian had me lulled into a beautifully painful bliss that all I wanted was for this book to never end. Or maybe, I just wanted to never stop reading her writing.
First book Cole! First book of yours, and you have me so fucking hooked. You should come with a warning sign woman- "Warning! The content in this book might be addictive to susceptible readers. Read at your own risk."
But on a serious note though Cole, if you set out to write a fairy tale with more than just a pinch of gruesome reality, and still make the reader believe in happily ever afters, then babe, I believe you've just got yourself a believer. Thank you for that.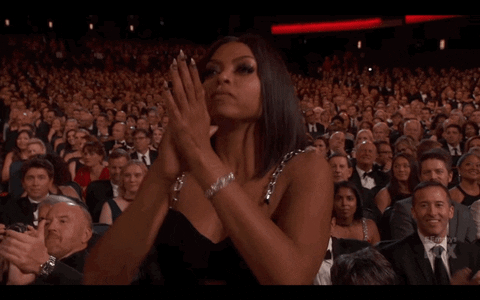 I cannot cannot recommend this book any more than I already did. This is going on my best books of this year list, so maybe that should tell you how much I loved this yeah. Let me end this review with the very line that shot the arrow at my heart.
"I am daybreak and dusk. I'm no longer light or dark, but some vague, fucked-up place in the middle. I'm the gray area."
—Get this book—
About this author:
I have a passion for the bad boys, those covered in tattoos, sexy smirks, ripped jeans, fast cars, motorcycles and of course, the sweet girls that try to tame them and win their hearts. My debut series, Ashes & Embers, follows the lives of rock band members as they find, and sometimes lose, the loves of their lives.
My first novel in the Ashes & Embers series, Storm, was published in September of 2014, with several more of this series planned throughout 2015 and 2016 and beyond.
Born and raised a Jersey girl, I now reside in beautiful New Hampshire with my husband and our multitude of furry pets and spend most of my time writing, reading, and vacuuming.