About this book:
EVEN THE BROKEN, THROUGH LOVE, CAN FIND GRACE…
Secrets never stay hidden.
The burden of guilt never lifts from the heart.
Born and raised in The Order of David, Sister Phebe knows nothing but cult life. Head of the Sacred Sisters of New Zion, Phebe was groomed from childhood for one purpose: to seduce. Prized as a harlot, as a New Zion whore, Phebe is taken from the doomed cult by Meister, the notorious leader of the Aryan Brotherhood. Taken as his possession. Taken to be the woman who will obey his every sexual demand. Under his heavy hand, Phebe finds herself in a place much worse than she could ever have imagined… with absolutely no one to help. And no glimpse of hope.
Xavier 'AK' Deyes is content with his life as Sergeant-At-Arms of the Hades Hangmen. Leader of the infamous 'Psycho Trio' and ex-special ops sniper, AK knows how to fight. Experienced in warfare and schooled in military operations, AK is vital to the Hangmen. When his Vice President needs help retrieving his missing sister-in-law, Phebe, from a Klan-funded trafficking ring, AK volunteers to go in. AK remembers the redhead from New Zion. Remembers everything about her from the single time they met—her red hair, blue eyes and freckled face. But when he finds her, heavily drugged and under Meister's control, her sorry condition causes him to remember more than the beautiful woman he once tied to a tree. Saving Phebe forces hidden demons from his past to return. A past he can never move on from, no matter how hard he tries.
As AK fights to help Phebe, and in turn she strives to help him, they realize their secret sins will never leave them alone. Kindred broken souls, they realize the only way they can be rid of their ghosts is to face them together and try to find peace.
Despair soon turns to hope, and damaged hearts soon start to heal. But when their deep, painful scars resurface, becoming too much to bear, the time comes when they must make a heavy choice: stay forever damned; or together, find grace.
Dark Contemporary Romance. Contains explicit sexual situations, violence, disturbingly sensitive and taboo subjects, offensive language and very mature topics. Recommended for age 18 and over.
Release Date: 18th April, 2017

What I think?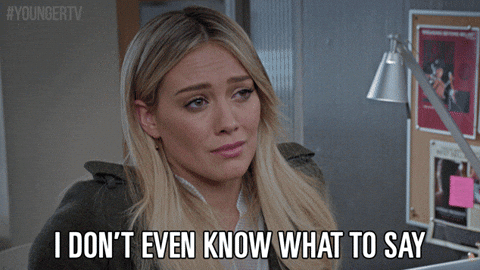 Break my heart, and while you're at it, trample all over it, and stab it a hundred times with your stilettos why don't you? I mean, it's not like I have anything left in my chest anyways.
Tillie Cole made fucking sure of it!
Fucking Christ, this book made me pray. And I'm an atheist. That should tell you how good of a book it was.
Seriously.
One thing I can say is that this book is the fucking best Hangmen book till date, and easily Cole's best work (and remember I loved Riot!)
This book defined intense. I shit you not. I honestly had to put it down 56% into the book because I felt like it was too much at once for me. And that pretty much never happens. (OK, well that happened with A War Like Ours, but so what! I am not growing old and pussy!) It was so graphic, that it almost put the saw franchise to shame. Except for all the blood and gore and cutting, we've got rape and torture and feelings.
And I'm too far gone.

This book mainly focuses on AK and Phebe, and I actually loved how Cole at the same time, took time for other characters too, aka Flame. It wasn't before this book that I felt the bonding between AK and Flame. I mean sure, they were the Psycho Trio along with Viking, but in Souls Unfractured the story mainly focused on the healing process of Maddie and Flame, instead of his relationships with his MC brothers. So yeah, in that aspect too, this was a definite win.
In the previous books, we are introduced to AK as a smartass, sharpshooter (see: Sniper), and the third member of the Psycho Trio. But here, we meet a completely different man. Someone with a past, someone who hides his pain under the mask of his joviality, someone who desperately hangs on to his mistakes, and repents for them every second of his life.
AK is easily the most developed character in the entire series, according to me. His past has been clearly mapped out, and it's really obvious that Cole has spent a lot of time building him. What I genuinely loved the most about him was his motivation. It wasn't some halfassed love, or familial loyalty. The guy suffered for his brother, and suffered after the choices of his brother, and then grew up and learned from his mistakes, and took a completely broken woman and then taught her to fight her own battle.
A male of worth, as JR Ward would put it.
Phebe has always been a sideline character for me since the beginning, meaning I always thought that although she would certainly recognize the cult for what it was, she would end up dying trying to save other people's lives or some shit like that (to compensate for her mistake you know).
And boy did she compensate.
After being kidnapped by the enigmatic Meister in the last book, Phebe goes through what can only be described as hell- drugged and raped day in and out. She had been completely lost in her own head when AK came to rescue her. But it wasn't an easy road. There was guilt, and horrors in her past that just wouldn't go away, which led her to turn to booze in search for a release.
When we think of this series, it's easy to discard the other female characters other than the Cursed sisters, to have suffered at all. But the truth of this situation was that everyone was a victim- from Phebe to Lilah to Mae to Maddie, and to all those girls who had been used and abused by the cult in the name of God and their greed.
There were a bunch of twists (a loose term) in this book, some I had seen coming, but the beauty of which was the fact that they still shocked me.
I called this book intense because it wasn't a clear cut story where the damsel is in distress, and the knight comes to save her and they happily rid off into the sunset.
Fuck no.
It was intense because it felt so real. The story although starts with the damsel in distress, truly begins after she has been saved. After they have been given the chance to get out of their inferno, and when they drag it up with them. The characters- Phebe and AK- made choices that weren't made to satisfy the reader, and make them fall in love with them, but instead they made choices that you, or I, or anyone of us is most susceptible to make, when vulnerable. Choices that however wrong may be, were the ones that the author had the guts to go with. It is that heavy dose of reality in this book that hit me the most. This book did not just horrify me with it's details, but it also made me introspect. Made me think, and analyze everything that happened without passing a quick judgement.
How justified is a drug habit, or a drinking addiction, if the reality of your present/past is infinitely worse than anything your mental absence could do?
I can only wait in trepidation for what Cole comes up with next, if Riot and Damnable Grace are any sort of indication. This book is so going to be one of my favorite dark romance novels, hell it'll even be one of the best written books I've read this year. And that in itself is saying something.
Read this book because it's a story that deserves to be read.
"We can chase the sunrise together. We can be the sunrise… together."
—Get this book—
About the author:
Amazon & USA Today Best Selling Author, Tillie Cole, is a Northern girl through and through. She originates from a place called Teesside on that little but awesomely sunny (okay I exaggerate) Isle called Great Britain. She was brought up surrounded by her English rose mother — a farmer's daughter, her crazy Scottish father, a savagely sarcastic sister and a multitude of rescue animals and horses.
Being a scary blend of Scottish and English, Tillie embraces both cultures; her English heritage through her love of HP sauce and freshly made Yorkshire Puddings, and her Scottish which is mostly demonstrated by her frighteningly foul-mouthed episodes of pure rage and her much loved dirty jokes.