About this book:
A missing legacy, a stolen son, and one dangerous secret changed everything for them…
SHE STOLE MY PROPERTY
I'll never forget the night I caught her sneaking around my place. She thought she could steal from me and get away with it, but I have no intention of letting her get away at all. Mian Ross has a lesson to learn, and I'm going to be the one to teach it to her.
HE STOLE MY SON
I'll never forget the night I made the second biggest mistake of my life. It was supposed to be a simple job, but it quickly became so much more–one that cost my freedom and cost my son. Angel Knight became my worst nightmare… and now, he'll never let us go.
Release Date: 29th October, 2016.

What I think?
Ho-lee shitz.
I see you Reid, I fucking see you. And this book was bloody awesome. High-five!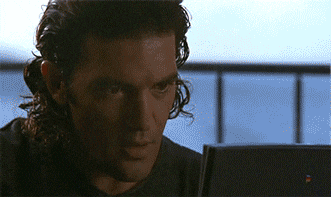 I thought that after Kieran, I wasn't going to fall for anymore bad boys, because really, it doesn't get better than him, but fuck my life did Angel give him a run for his money!
This book was hot. I'm talking panty-melting-instant-gratification-and-fucked-six-ways-from-sundays hot.
Mian is a 19 year old single mother, who had been thrown out on the roads by her aunt and uncle, when she got pregnant as a result of a rape. With no money to support her son, she turns towards her father who was in jail for murdering his best-friend Arthur Knight, to help her. Little does she know that the house he had sent her to rob belonged to the son of the very man who had been killed by her father.
Cue insta-shit.
Angel Knight, a 26 year old Bandit had been in love with little Mian ever since she was a child.. well love would be stretching it, she was his to put it in his words. After his father had been murdered by her father, he let her go, until she came barging into his home stealing the one thing that could ruin his entire legacy.
One book.
One son.
This book kept me on my toes right from the beginning till that so very did not see that coming ending. Because shit that ending was just plain cruel Reid! Especially when I don't already have Knight!
I loved the dynamic Mian had with not only Angel, but also Z and Lucas. And I have such a huge crush on Z! That man is so fucking hot!
I mean, I did read the entire Broken Love series (hopefully I'll get to reviewing it one day) so I knew that it was pretty much Reid's mojo to have very possessive, assholish alpha bad bad men (an anti-hero in layman's terms) as her lead male character, therefore sharing was so out of the table for me. And when Z and Lucas first start to seduce Mian, I was like oh no, we are seeing our first death already.
But shit!
While no, she does not have sex with anyone other than Angel (consensually), there is a lot of heavy petting between her and Z, and that was just screen melting hot. That scene where she and Z try to make Angel jealous? It was pure fucking gold, without the fucking. Reid can write some really really good make out scenes, and unlike other authors, I don't even gloss them over. I can't!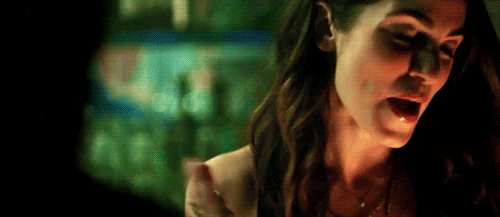 The book was told in dual POVs of Angel and Mian, with both the present, and their past. Can I just say that I love their past? I seriously freaking adored little Mian giving shit to big bad Angel. It was fucking fantastic!
There were a lot of line crossing in this one people, so if you're squeamish, I'd put this away.
The plot was really really good, and what I loved the most was the character development. Somehow, it was just perfect. You can't help but love every single character in the book. Even when all you want is to stab them in the eye while simultaneously fucking the hell out of them. By the end of this book, Reid will have you begging for Knight.
How do I know?
Because I still am, three days after finishing the book!
Side note: I need a story on Lucas and Anna. ASAP!
Also, can I have Angel? Please Reid..? Pretty please..?
—Get this book—
About the author:
B.B., also known as Bebe, found her passion for romance when she read her first romance novel by Susan Johnson at a young age and she would sneak into her mother's closet for books and even sometimes the attic.
—Books in this series—